Tarale
Catgirl
C:\ DOS
C:\ DOS RUN
RUN DOS RUN
Level: 80


Posts: 966/1780
EXP: 4759339
For next: 23630

Since: 07-23-07

Pronouns: she/her

Since last post: 1 day
Last activity: 8 hours


It's not just that education is missing… there seems to have been a lot of effort put in to encouraging these myths and bad attitudes about money. For instance, a lot of media pretty much tells you that everyone is in credit card debt, and to keep up with the Joneses you should be as well. Just borrow for everything! There's even this idea that you need debts to build a credit reputation.

I know some debts are difficult to avoid, especially student loans and mortgages (if you want education or housing), but debt is encouraged for everything. Saving up your money is never mentioned…
Sponty
Part boy, part car; Boycar, Protector and King of Chilladelphia
Level: 176


Posts: 10951/11087
EXP: 73683110
For next: 91416

Since: 08-24-07

Pronouns: he/him
From: Canada

Since last post: 5 days
Last activity: 5 days


Posted on 08-02-17 08:35:00 PM (last edited by Sponty at 08-02-17 08:35:49 PM)
Link | Quote
Originally posted by Tarale

---

It's not just that education is missing… there seems to have been a lot of effort put in to encouraging these myths and bad attitudes about money. For instance, a lot of media pretty much tells you that everyone is in credit card debt, and to keep up with the Joneses you should be as well. Just borrow for everything! There's even this idea that you need debts to build a credit reputation.

I know some debts are difficult to avoid, especially student loans and mortgages (if you want education or housing), but debt is encouraged for everything. Saving up your money is never mentioned…

---

With student loan debt, it's pretty much expected here in Canada now (and well, America too, assumedly), but between people I know, there's either those who have LOTS of other debt, or people who won't even consider getting a credit card, with not a lot in between.
Tarale
Catgirl
C:\ DOS
C:\ DOS RUN
RUN DOS RUN
Level: 80


Posts: 971/1780
EXP: 4759339
For next: 23630

Since: 07-23-07

Pronouns: she/her

Since last post: 1 day
Last activity: 8 hours


I'm one of those who refuse to get a credit card. I'd avoid debt altogether if I could, but I have a mortgage. But even if I didn't I'd have to pay about the same amount in rent every pay so that evens out. You can get a lot more done with your money each pay if you're not paying off any debts.
Xkeeper

Level: 243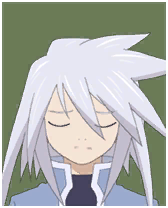 Posts: 22355/23358
EXP: 226798825
For next: 116795

Since: 07-03-07

Pronouns: they/them, she/her, etc.

Since last post: 17 hours
Last activity: 7 hours


I find credit cards to be super-nice, but that's because I can afford to use mine, never keep a balance, and get anywhere from 1% to 5% cash back depending on what I buy.

It's pretty nice
Rusted Logic