Sanqui
1760

🦉
Level: 78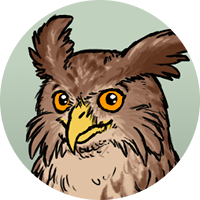 Posts: 1543/1762
EXP: 4235516
For next: 146710

Since: 12-20-09

Pronouns: any
From: Czechia (NEW!)

Since last post: 1 day
Last activity: 1 hour


Do you track your expenses somehow?

I've been interested in it even though my turnover is small at the moment. First I used GnuCash for Android, but it was a bit confusing and glitchy, so I gave it up after about two months. Now earlier this month a friend told me about Expense Manager for Android, so I've started using that. It's a bit better but still not perfect.

Overall I seem to get hang up on weird issues when entering expenses. Such as when others pay for me or I pay for them. I'd like to enter all of it. Also, it feels weird for an expense that's like a membership lasting 6 months to only count for the first month...

What works for you?