Tarale
Catgirl
C:\ DOS
C:\ DOS RUN
RUN DOS RUN
Level: 83


Posts: 1076/1876
EXP: 5227338
For next: 204883

Since: 07-23-07

Pronouns: she/her

Since last post: 9 days
Last activity: 23 hours


It's fucking September and I've already had to put the air conditioner on to cool the house.
sofi

🌠
Level: 106


Posts: 3432/3818
EXP: 12554991
For next: 116952

Since: 02-18-11

Pronouns: she/her
From: たまごっち星

Since last post: 61 days
Last activity: 29 days


we're expecting an 80°F day later this week & then finally back to the regular 60F + raining, hopefully for good.
Xkeeper

Level: 250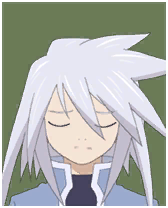 Posts: 22513/24696
EXP: 250270926
For next: 258085

Since: 07-03-07

Pronouns: they/them, she/her, etc.

Since last post: 1 day
Last activity: 13 hours


It looks like we're going to be back at 94°F this weekend.
So much for the cold spot.

Maybe the pool will be warm.
Rusted Logic