Xkeeper
The Oculus Rift is $400 today and it's sooooooo tempting to get to try things out, aaaaa
FieryIce

Baby Mario
不知道该写什么
Level: 112


Posts: 4072/4088
EXP: 14979120
For next: 359085

Since: 12-17-08


Since last post: 12 days
Last activity: 6 hours


Are there any good games that support it? I admit I haven't been following it much but my impression was that this was still very primitive / light on support?
Xkeeper
I think it's light on support, but there's a lot of experimental shit out there if you look for it.

I'm probably going to pass on it again for now, though.
Sponty
Part boy, part car; Boycar, Protector and King of Chilladelphia
Level: 174


Posts: 10940/11009
EXP: 70882692
For next: 15175

Since: 08-24-07
From: Canada

Since last post: 32 days
Last activity: 11 days


Man, that's almost a price I'd be willing to drop on a Rift (well, even at $549 CAD) but afaik I'm just below the system requirements for VR.
There's actually a VR arcade nearby me that rents out time with the Vive that I'm tempted to try out.
dotUser

Level: 83


Posts: 2222/2243
EXP: 5430556
For next: 1665

Since: 10-19-10


Since last post: 29 days
Last activity: 7 hours


The Oculus is relatively limited because of Facebook being stupid about who or what gets to use it.

Probably why they're trying to get it to sell more by dropping the price for a while w.

It has even fewer full games than the Vive.
Sanqui
1590

🦉
Level: 73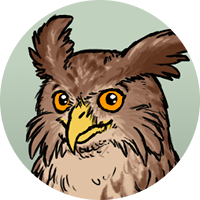 Posts: 1542/1594
EXP: 3437172
For next: 48696

Since: 12-20-09
From: Czech Republic

Since last post: 1 day
Last activity: 22 hours


I'm not too interested in VR, not at the point it's at anyway. But I got to try Eagle Flight in January and it gave me nice feelings.
Xkeeper
Eagle Flight looks like a fun game, partially because I've gotten to see a lot of it since it's one of the things zerojay worked on


I haven't yet had a chance to experience VR myself anywhere, but I've been longing for that kind of experience for a while... It's still way too expensive for me, and Oculus being tied in with Facebook sucks. But the Vive is also kind of bad (and expensive), so that isn't a good option either.

There's always PSVR, I guess.
Zeether

Level: 26


Posts: 154/166
EXP: 93430
For next: 8845

Since: 09-23-12


Since last post: 17 days
Last activity: 15 hours


Rift doesn't fit around my glasses so I can't use it. The one I tried last year at least wouldn't fit.

Vive sorta fit but it seemed to press on them a lot and I guess adjusting would help but I'm still concerned. Not sure if I'll ever get a headset since I need a VR capable PC but it would be nice...maybe.
Rusted Logic