Gabu

Star Mario
Placeholder Ikachan until :effort: is found
Level: 164


Posts: 9737/9863
EXP: 56541874
For next: 1160516

Since: 08-10-09

Pronouns: they/them, she/her
From: Santa Cruisin' USA

Since last post: 1 day
Last activity: 7 hours


Finished my mug full of this Tension Tamer tea I got from a local supermarket that, due to certain circumstances can only visit conveniently a few times a year and AFAIK, is the only place that sells this.

Forgot how good this tea is, even though it contains some kind of mint in the mix. I should have bought more than one package.
sofi

🌠
Level: 106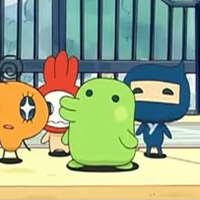 Posts: 3687/3818
EXP: 12426873
For next: 245070

Since: 02-18-11

Pronouns: she/her
From: たまごっち星

Since last post: 4 days
Last activity: 5 hours


lavender milk tea, made using this stuff




honestly the right tea for this time of day in this time of year

the floral notes remind me of that spring is on its way. stfu Punxsutawney Phil, i'm pretty sure you are wrong about winter continuing this year.
Tarale
Catgirl
C:\ DOS
C:\ DOS RUN
RUN DOS RUN
Level: 82


Posts: 1514/1856
EXP: 5108105
For next: 101122

Since: 07-23-07

Pronouns: she/her

Since last post: 1 day
Last activity: 6 hours


Aahahaha the groundhog saw a shadow, did he?

I'm having a coffee. Cold brewed single-origin from Ethiopia. Because I have become that coffee wanker. It me. I am it.
sammyrms1
Member
Level: 20


Posts: 96/131
EXP: 38030
For next: 4409

Since: 12-19-16

From: San Francisco, CA

Since last post: 4 hours
Last activity: 2 hours


Strawberry Calpico.
Rusted Logic