Tarale
Catgirl
Butts
Level: 65


Posts: 1024/1118
EXP: 2296643
For next: 38985

Since: 07-23-07


Since last post: 9 hours
Last activity: 9 hours


Also drinking water. Adelaide tap water at room temperature, from a bottle with a straw in.it, so it won't spill if I drop it.
Rick
M'Lord, there's a knife in your head!
Level: 140


Posts: 7236/7282
EXP: 33091645
For next: 194760

Since: 02-15-10
From: Maine

Since last post: 4 hours
Last activity: 4 hours


Water with some orange Mio-type stuff in it.

I'd drink regular water more but if I have it too much it doesn't go down well. Need flavor variety.
Gabu

Star Mario
Placeholder Ikachan until :effort: is found
Level: 160


Posts: 9655/9708
EXP: 52612176
For next: 340823

Since: 08-10-09
From: Santa Cruisin' USA

Since last post: 2 days
Last activity: 2 days


Gonna go sneak into the living room and drink my cold tea already, then hopefully my insomnia will be beaten.
sofi

🌠
Level: 100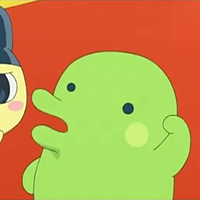 Posts: 3399/3479
EXP: 10194305
For next: 160091

Since: 02-18-11
From: Akiland

Since last post: 21 hours
Last activity: 21 hours


just bought a relatively expensive Brita "extended life filter" but it turns out it doesn't fit the pitcher i use. weird, huh? it still filters a lot, though, so i'm going to pretend it works.
Tarale
Catgirl
Butts
Level: 65


Posts: 1028/1118
EXP: 2296643
For next: 38985

Since: 07-23-07


Since last post: 9 hours
Last activity: 9 hours


I had a Coke, because I needed the caffeine.

I'm considering going on an outing with the kid today and seeing if I can find a moka pot that will work on an induction stove, so I can make a decent coffee and ditch this sugary crap. I need a decent fucking espresso. Black as death…
Sanqui
1590

🦉
Level: 73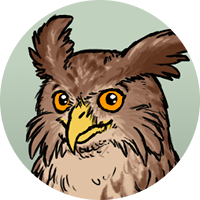 Posts: 1582/1591
EXP: 3413519
For next: 72349

Since: 12-20-09
From: Czech Republic

Since last post: 2 days
Last activity: 6 hours


Treated myself some tea to deal with this weird illness I'm having. Finally figured out the trick to make tea without a kettle: just boil water in a pot. (I feel stupid for not coming up with this earlier...)
mushmouth
User
Level: 5


Posts: 10/17
EXP: 381
For next: 148

Since: 10-22-17


Since last post: 16 hours
Last activity: 13 hours


coke/pepsi
Rusted Logic