It's more how you feel about it than the numbers.
"Briefing" is such a weird word for polls
1-3 hours
4.3%, 1 vote
4-6 hours
30.4%, 7 votes
6-7 hours
34.8%, 8 votes
7-8 hours
17.4%, 4 votes
8-9 hours
13.0%, 3 votes
10+ hours
0.0%, 0 votes
Multi-voting is disabled. 23 users have voted.
Xkeeper

Level: 243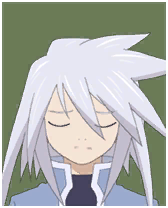 Posts: 22234/23358
EXP: 224381316
For next: 2534304

Since: 07-03-07

Pronouns: they/them, she/her, etc.

Since last post: 8 hours
Last activity: 7 hours


I know I sure don't get anywhere near enough sleep, but I'm curious how everyone else does.

Technically, the "right" range for people is about 7-8 hours, I think?
devin

King Bowser Koopa
i'm mima irl
Level: 105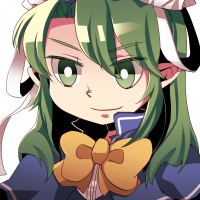 Posts: 3272/3444
EXP: 12209346
For next: 52914

Since: 04-29-08

Pronouns: any
From: FL

Since last post: 1 day
Last activity: 1 day


6 hours on a good day, often less.

I have terrible sleep habits and haven't bought or taken any melatonin in months.
StapleButter
Member
Level: 41


Posts: 449/485
EXP: 463991
For next: 16154

Since: 02-24-13

From: your dreams

Since last post: 52 days
Last activity: 3 days


I tend to sleep 9-10 hours and not feel the need to sleep again, when I wake up naturally (ie. no time constraint).

Given time constraints, my minimum is 6 hours. Any less and I miss the clock.


My parents not seldom sleep less than 6 hours. I don't know how they can live with that.
Xkeeper

Level: 243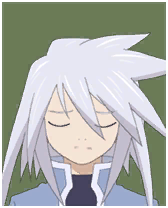 Posts: 22236/23358
EXP: 224381316
For next: 2534304

Since: 07-03-07

Pronouns: they/them, she/her, etc.

Since last post: 8 hours
Last activity: 7 hours


Melatonin doesn't really help someone in my situation, where I just stay up until 3-4 in the morning, have an alarm for 8 in the morning, and then get woken up by a thunderstorm at 7 anyway.

Part of it is still just that most of my social circles are up late and work is way too early for me. If my job was more around 12 to 8 PM I'd probably be doing a lot better...
Sponty
Part boy, part car; Boycar, Protector and King of Chilladelphia
Level: 176


Posts: 10932/11076
EXP: 72778859
For next: 995667

Since: 08-24-07

Pronouns: he/him
From: Canada

Since last post: 25 days
Last activity: 10 days


Usually ~6 hours, and most days a nap in the afternoon as well, just to take the edge off.

I actually had to wean myself off melatonin, because I was up to 5mg tabs every night, and it was getting hard to sleep without it.
Kak
heh
Level: 71


Posts: 1620/1767
EXP: 3059373
For next: 107741

Since: 09-03-13


Since last post: 1 day
Last activity: 54 min.


Posted on 07-19-17 04:45:42 PM (last edited by Kak at 07-19-17 04:47:06 PM)
Link | Quote
This is kind of a mixed bag for me, but in general it's about 7-8 at best and about 3-4 at worst. Usually it's ~6 hours.*

I'm sure shaping up those good sleeping habits.


*remove one hour from any given number when I have to go to school (rather than going to "work"), since I have to get up one hour earlier but I tend to go to bed at the same time nonetheless.
Q
Seeker of the tru7h
Level: 98


Posts: 2761/2848
EXP: 9515808
For next: 138545

Since: 08-02-07

Pronouns: she/her
From: Nowhere

Since last post: 15 days
Last activity: 6 hours


It varies quite a bit. When I'm busy, I often get only 3 to 4 hours a night. When I'm on break, I can sleep up to 10 hours if I don't bother setting up an alarm. On a typical day, though, 6 to 7 hours is about what I would expect.

I have various difficulties falling asleep, so I often don't get enough sleep just because I fall asleep too late on a regular basis. I can function on low sleep for a few days just fine, but I usually have to "catch up" on my sleep later.

In short, the answer is usually not enough.
Zero One
5140

And as we fall the spirit carries on,
That a hero'll come and save us all,
As we call the ones we left below,
We all dream of the day we rise above
Level: 121


Posts: 5068/5148
EXP: 19871222
For next: 185474

Since: 05-24-10

From: Delta Quadrant

Since last post: 4 days
Last activity: 4 days


what the hell is sleep

Seriously, for the past week, I've been managing maybe 3-5 hours a night. It's been horrible. Haven't had insomnia quite this bad in a while.
Sanqui
1710

🦉
Level: 76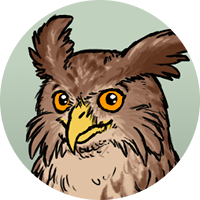 Posts: 1531/1715
EXP: 3922067
For next: 83993

Since: 12-20-09

Pronouns: any
From: Czechia (NEW!)

Since last post: 1 day
Last activity: 1 hour


Posted on 07-19-17 05:50:01 PM (last edited by Sanqui at 07-20-17 03:05:16 AM)
Link | Quote
I believe I'm pretty lucky, I can sleep well. Generally I set an alarm so that I don't sleep for over eight hours. If I need to wake up early I try to make sure I get six. I can function on little sleep as well, but I do feel like crap then.

Sometimes I get super sleepy and nap several hours in the day extra too...

EDIT: Also, I strive to go to bed by midnight, but sometimes end up chatting my way to 2 am as well.
Orlandu

Holy SwordsMan
Level: 129


Posts: 5875/5911
EXP: 24999211
For next: 50443

Since: 01-12-10

From: Las Vegas, NV

Since last post: 22 days
Last activity: 1 day


There are a lot of things that can affect sleep patterns. Bright lights (IE computer screens, phones, TV), caffeine consumption, varying sleep times, etc. Even knowing these things, I still have bad sleep habits. Sometimes I go to bed around 10pm, sometimes 12pm, sometimes 1am. Occasionally I try to stay off my phone while in bed, most of the time I'm playing games or browsing reddit with the TV on to the Science channel or DIY. Alarm is set for 5:45 but I rarely wake up to that one, which is why I have a second one set for 6:05. So rarely 8 hours, usually 6-7 hours, sometimes 4-5 hours. Weekends I tend to be able to sleep in until 7:30 since my kids are old enough to self entertain until I go downstairs and make breakfast.
Xkeeper

Level: 243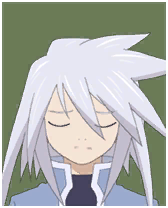 Posts: 22258/23358
EXP: 224381316
For next: 2534304

Since: 07-03-07

Pronouns: they/them, she/her, etc.

Since last post: 8 hours
Last activity: 7 hours


Much like I said always happens, I am now awake at 2:45 AM, and should really have been in bed hours ago. Oops. I got caught up working on something fun and forgot how to sleep.

I have to be awake in about 5 hours, but I still have to do some stuff before I go to bed, so I guess this is another 4-5 hour night.
Cuber456

Fuzzy
Don't mind me. Just passing through.
Level: 52


Posts: 743/776
EXP: 1027338
For next: 56502

Since: 02-19-12

From: Everywhere at once.

Since last post: 67 days
Last activity: 67 days


I'm lucky to get 5 hours of sleep a night. Shit sucks.

It's not so much that I can't fall asleep at a sane time. It's more that I love staying up late into the night. I always have and I'm not sure if I can ditch that habit. Tend to regret it in the morning of course because of how early I need to be up. Sometimes I'll sleep in sine waves. One night I'll get shitty sleep, the next I'll be so tired I go to bed early and then get a lot of sleep, so much so that I repeat said cycle.

On the flip side of things, the most amount of continuous sleep I ever had is 20 hours. Probably would have gotten more if a phone call didn't wake me up. That was a crazy week in my life and not a norm. I will say though, I felt like a god once I got up.


brian151
Banned
The administration (as well as a few users) have decided that you're creepy/weird enough that it's time to activate the sploded clause.
Laters.


Level: NaN



Posts: 231/-249
EXP: NaN
For next: 0

Since: 08-09-16

From: USA

Since last post: 267 days
Last activity: 240 days


Fluctuates...

Various reasons...
Some to habits, some cuz of others...

On a given day, it's often
wake at 12 PM or later, or get woken at fucking 5-6 AM...
do some shit
nap through evening
wake around 8-ish...
Dinner
sometimes nap, sometimes do shit
do more shit
sometimes try to sleep, sometimes try to stay-up...
//accuracy not guaranteed...

What I've been trying to do is wake at 8-10, and sleep at 1 AM (cuz then I can check some sites that run PST right before bed)

What usually happens is one of these:
1. I stay up late cuz of games/friends/projects/tv
2. I stay-up late because my dad keeps leaving the stove on, and he doesn't go to bed till like 2-3 AM (but he falls-asleep on the couch...good for him >.>)
3. I get woken-up early cuz of something in the morning that regardless of the time, we need to be awake/out of house by 5/6 AM...
naturally, all of these events just throw me off...
4. I wake-up SEVERAL times because of the sun...

As I would prefer, and actually can do when things are balanced:
wake at 8-10 AM
eat breakfast
do stuff
eat lunch at 12-2 PM
do stuff
eat dinner at... whenever my family eats
do stuff
go to bed at 1-2 AM
On Saturday -> Sunday, watch Toonami till 4:30 AM

Oh, and I forgot one other thing, I've told her IDK HOW MANY DAMN TIMES... I watch my shows on Saturday into early Sunday morning... MY MOM FINDS SOME THING TO DO, THAT REQUIRES BEING UP EARLY, ON SUNDAY ... >.< >:( >.> *facepalm* *face to wall* "all I ask, IS ONE THING.............."
(insert more emoji and shit here to express how infinitely annoying this is)

So, yeah...I don't get enough sleep, or sleep at consistent times.
I already can guarantee college or a job will further throw this totally out of balance, based on experiences of others...




Rick
M'Lord, there's a knife in your head!
Level: 142


Posts: 7205/7359
EXP: 34531667
For next: 436762

Since: 02-15-10

From: Maine

Since last post: 6 days
Last activity: 1 day


I try to usually do between 7-9, but sometimes it's more like 5 or 6 depending on if I have to wake up early for work.

It also doesn't help that I wake up at least once every night, which doesn't do me any favors in the slightest.
hydra-calm
Member
Level: 16


Posts: 2/110
EXP: 19296
For next: 960

Since: 07-21-17


Since last post: 21 hours
Last activity: 21 hours


It's pretty variable. If I'm tired, I can do 10h+ pretty easily, but lots of times during the semester I'll end up with little to none in the first few days of the week. Probably destroying my body to some extent, but I figure once I finish college and move I can sort it out.
SamEarl13

Nipper Plant
Trying (and failing) to learn Lua.
Level: 40


Posts: 415/419
EXP: 408000
For next: 33309

Since: 02-14-12


Since last post: 39 days
Last activity: 36 days


I get woken up at 7am no matter what which is annoying considering I frequently end up not being able to sleep until around 2am.
RanAS
Member
Level: 37


Posts: 258/422
EXP: 311879
For next: 26374

Since: 10-10-14

From: Brazil

Since last post: 4 days
Last activity: 8 hours


I usually need 9 to 10 hours of sleep to really feel refreshed, maybe a bit more than others. I also can't sleep during the day for some reason. I tend to feel sleepy at around 6PM-8PM and wake up at 5AM on school days and around 6AM on other days. Me sleeping earlier than most other people doesn't really help, sometimes (actually quite oftenly) I only get to sleep much later at around 10PM, which is certainly not enough sleep for me (I end up sleepy throughout the entire day).
Tarale
Catgirl
C:\ DOS
C:\ DOS RUN
RUN DOS RUN
Level: 78


Posts: 948/1680
EXP: 4317210
For next: 65016

Since: 07-23-07

Pronouns: she/her

Since last post: 1 day
Last activity: 8 min.


Before the baby, I'd get around 7–8 hours a night. I've been making an effort for years to get things like sleep and exercise sorted because I can manage my mental health better. Makes a huge difference.

After the baby… ¯\_(ツ)_/¯
Rusted Logic