Xkeeper

Level: 251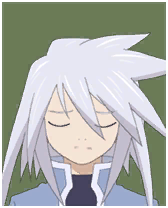 Posts: 22189/24727
EXP: 251525580
For next: 2514296

Since: 07-03-07

Pronouns: they/them, she/her, etc.

Since last post: 13 hours
Last activity: 49 min.


I've been debating playing with the code and seeing if I could bang out a new feature or two. No promises, but hey.

Options:

- Optional e-mail validation, with one of the following:
- E-mails on new private messages (could be spammy)
- E-mails for password recovery (probably important
)
- "Subscribe to thread" e-mails (message on first unread reply)
- Try to convert all the data to utf8_mb4 and pray it doesn't break? (would probably allow emojis or w/e)
- Something else?

Fire away, maybe someone has better ideas.