Xkeeper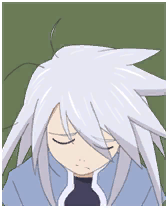 I've been debating playing with the code and seeing if I could bang out a new feature or two. No promises, but hey.

Options:

- Optional e-mail validation, with one of the following:
- E-mails on new private messages (could be spammy)
- E-mails for password recovery (probably important
)
- "Subscribe to thread" e-mails (message on first unread reply)
- Try to convert all the data to utf8_mb4 and pray it doesn't break? (would probably allow emojis or w/e)
- Something else?

Fire away, maybe someone has better ideas.
einstein95
Member
Level: 33



Posts: 292/305
EXP: 218490
For next: 10689

Since: 04-11-13


Since last post: 61 days
Last activity: 13 hours


More sanity
Robbie Rage

Goomba
Level: 9


Posts: 24/28
EXP: 2815
For next: 347

Since: 11-22-16


Since last post: 96 days
Last activity: 25 days


Implementation of that RPG battle system to make use of the item shop feature.


Seriously though, of the more "realistic" options, the password recovery emails sounds best.
brian151
Banned
The administration (as well as a few users) have decided that you're creepy/weird enough that it's time to activate the sploded clause.
Laters.


Level: NaN



Posts: 226/-249
EXP: NaN
For next: 0

Since: 08-09-16
From: USA

Since last post: 107 days
Last activity: 80 days


being able to organize or delete PM's

also, when replying to a PM multiple times, do:
re(3): subject,
instead of
re: re: re: subject

Those are two of the bigger issues that bother me, personally.

On email notifications: just make sure they're optional, and it should be (mostly) fine.
Joe
Common spammer
🗿
Level: 104


Posts: 3282/3289
EXP: 11568551
For next: 293575

Since: 08-02-07
From: Pororoca

Since last post: 6 days
Last activity: 2 days


Posted on 07-17-17 06:27:58 PM (last edited by Joe at 07-17-17 06:28:08 PM)
Link | Quote
I know the password recovery email thing is probably the best choice but

Originally posted by Xkeeper

---

- Try to convert all the data to utf8_mb4 and pray it doesn't break?

---

gotta have that unicode



🎐
Xkeeper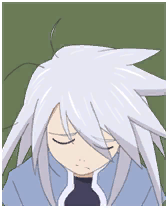 Posted on 07-17-17 07:12:13 PM (last edited by Xkeeper at 07-17-17 07:12:40 PM)
Link | Quote
Unicode works in posts already (...mostly), it's just bugged in other places... and it's a pain in the ass to update.

But then I'm not sure, as I wrote a big long post that had a [PILE OF POO] in it once and the entire post vanished.



E: okay, so it's still broken. that's weird, because I very definitely remember this working at one point.
nym
Member
Level: 15



Posts: 42/49
EXP: 15746
For next: 638

Since: 02-11-12
From: Cartoon Hell

Since last post: 120 days
Last activity: 120 days


Password recovery is probably the best use of your time, but also probably the most boring?

Does jumping to the first unread post of a thread work yet? It's hard to tell because I mostly get here on mobile, but I seem to recall that not working in the past.
nym
Member
Level: 15



Posts: 43/49
EXP: 15746
For next: 638

Since: 02-11-12
From: Cartoon Hell

Since last post: 120 days
Last activity: 120 days


Originally posted by Orlandu

---

A mobile friendly layout.

---


Oh yeah I meant to say this. Even if it's just changing the width of pages and making text a bit larger, it would go a long way. (Avatars should come back, too)
Higsby

727 []

Level: 117


Posts: 4310/4314
EXP: 17385242
For next: 462653

Since: 07-29-07
From: Canada

Since last post: 109 days
Last activity: 1 day


Posted on 07-18-17 12:34:42 AM (last edited by Higsby at 07-18-17 12:38:24 AM)
Link | Quote
The Super Mario Bros. forum scheme!


Half joking. It's not really a feature, but I remember years ago when there was talk of getting some of the old schemes up and running again.
Xkeeper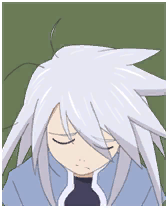 The forum schemes would be nice, but I'd need to actually add them back in. I'd also probably fix ones like Daily Cycle to have background images larger than 2x2 just because browsers appear to be very bad at this whole tiling thing.

Some new ranks would be nice, too, maybe ones to replace the defaults. Maybe I can nag BMF...


Mobile layout is a good one, I can probably whip something up simple enough; that's definitely something I can do locally first thanks to Chrome's developer tools.

The email reset thing is still something I'd like to do most, but I'd also have to fix the obfuscation and add in a way to hide one's email.
Xkeeper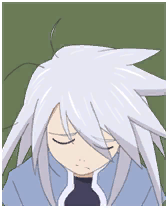 One other thing I'd like to do:

- canonize "thread.php?id=xxx&page=xx" links as the de-facto url format; mostly to stop bots from archiving hundreds of copies of the same page because of permalinks. Basically, this sort of thing. Maybe force-redirect Baidu while I'm at it...

- prevent bots from counting for pageviews. Baidu is a huge abuser of this, sending hundreds of bots at us pretty much constantly.


So many little things. I should probably get these added to the repo as issues
FieryIce

Baby Mario
不知道该写什么
Level: 112


Posts: 4057/4085
EXP: 14901733
For next: 436472

Since: 12-17-08


Since last post: 34 days
Last activity: 4 days


Hey, the old schemes making a comeback would be nice! I really miss the daily cycle!


Stuff like the old Mario theme and whatnot would be neat to have, too.
Sanqui
1590

🦉
Level: 73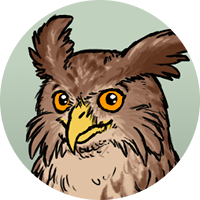 Posts: 1519/1590
EXP: 3408546
For next: 77322

Since: 12-20-09
From: Czech Republic

Since last post: 5 hours
Last activity: 5 hours


Posted on 07-18-17 12:09:58 PM (last edited by Sanqui at 07-18-17 12:13:14 PM)
Link | Quote
Originally posted by Orlandu

---

A mobile friendly layout.

---

I have the opposite request: a mobile unfriendly layout. I believe Jul still detects mobile user agents and shows them a stripped down version without post layouts and maybe avatars.

In terms of actual features... Automatically archiving pictures (and perhaps lists) posted? (That's something I could probably set up, haha.)
Support for Unicode astral plane characters would be nice.
Email validation doesn't concern me.

Fun board pseudo-RPG features are always welcome. Even if they're very tiny.
Xkeeper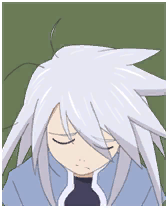 Is there a problem with stripping out those things? The problem is that a lot of layouts very definitely aren't mobile-friendly; especially not with the greatly reduced horizontal space.

Avatars can make a comeback, but I don't think enabling layouts would be much of a boon. And I think you can still get away with requesting the desktop version in a browser?
Kak

gg photobucket
Level: 68


Posts: 1614/1638
EXP: 2599236
For next: 129564

Since: 09-03-13
From: ???

Since last post: 19 days
Last activity: 2 days


Originally posted by Xkeeper

---

And I think you can still get away with requesting the desktop version in a browser?

---
Yep.

I can confirm both Chrome and Firefox allow you to select a "desktop mode" (only checked for the Android versions, but very likely to be the same for the iOS versions).
Xkeeper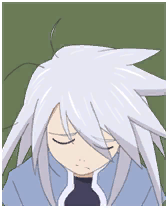 Making the mobile layout usable wouldn't be a huge issue, and there's one simple thing that would immediately make this forum a lot less painful on mobile:




Not perfect, but better. Adding some support for avatars and whatnot would probably be doable; much else would likely take some more work...
Xkeeper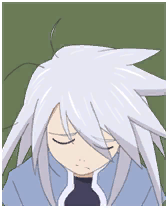 astral plane unicode shit is now available for use everywhere. 🆒

sad problem: there may be an issue with some old data (e.g polls, private messages etc) if they had non-utf8 text in them. but now every table is converted to utf8mb4 going forward so there should be no problems.

wow
Xkeeper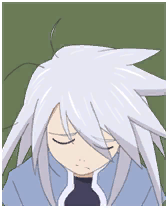 Posted on 07-19-17 03:52:15 AM (last edited by Xkeeper at 07-19-17 03:56:08 AM)
Link | Quote


wow! i did some more stuff since my clothes are still in the wash.


4a65065 Fix overly greedy anti-photobucket code
9318ec2 Add photobucket replacement image
Images that were on Photobucket are now replaced with a "🚫 Photobucket Image" placeholder.


b8caeda Update and enhance mobile view
Actually several things:
* Avatars are now limited to 200×* (no more table stretching) via CSS
* A viewport meta tag now exists, which makes mobile about 500% better (not perfect, but very much better)
* Avatars are now enabled in mobile mode, capped to 50×50

You can see a screenshot of it over to the right (click to enlarge)

This also added "image-rendering: pixelated", which is supposed to make enlarged images use nearest-neighbor but make scaled down images use the resampling stuff that's normally used. In Chrome, this seems to actually make everything use nearest-neighbor, but, whatever; most stuff here is pixels anyway.


14f8190 Remove old filter tracking code
Before, posts that had some common script crap filtered out of them were logged for later analysis. In reality this never happened and this table took up over 1 GB of data, about three times as much as actual posts!


877647b Add years to readable durations
Being a 10 year old forum, a lot of "last activity" and "last post" dates were getting into the four-digit range. This makes those show up as "x.y years" if they're over a year long.


0449b82 Shrink downtime window from 5 minutes to 1 minute
Want a fun story? Great; so the automatic backup thing hasn't actually been running since 2015. Yeah, seriously; the PHP binary moved on DreamHost and I just never updated it (and never noticed it was missing
). That's fixed now. But since the code exists in GitHub now, most of the backup process has been turned off; the database is being backed up, and with the removal of the huge table (see above) it should go a lot faster now.


4fdd16c Fix and add thread meta tags
If you ever linked a thread on something like Telegram, you'd probably see something like this:


Needless to say, that's... not quite right.

It turns out that there's code to put in the first post of a thread into the meta description tag, but the availability of that was checked by filter_bool(), which... filtered it to a bool, which prints as 1. Oops.

Now it just (properly) checks if it's set.



This also adds a "link rel='canonical'" tag for threads with the "pid" flag set; mostly to help bots realize that every single ?pid=xxxxxx link isn't a unique URL at all. I think I might have to go with the 301 option and "nofollow" links on the permalinks to really stop that (or just block Baidu)


f50d451 Remove dead code
There's a few files in the codebase that are just plain unreferenced and dead, so those got deleted.

58ea368 Move to utf8mb4 and add php7 mysql compat shim
This was covered before. Emojis! 👍
Rusted Logic