Pokemonmaster1000
Weird creepy stalker
Level: 8



Posts: 20/23
EXP: 2003
For next: 184

Since: 10-29-16
From: 3 hours west of Gabu (East Moline, IL)

Since last post: 76 days
Last activity: 74 days


I just setup an Acmlm board 1.92 and it loads correctly and I can like normal but it doesn't create the account despite telling me it has. Also, how do you add in forums? Any help is appreciated!
Xkeeper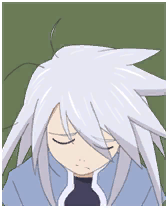 Sorry, those versions aren't supported. Please stop making more threads on the subject -- this is the second or third one so far.

If you do not know what you are doing, stop now — this is for your own safety.

Pokemonmaster1000
Weird creepy stalker
Level: 8



Posts: 22/23
EXP: 2003
For next: 184

Since: 10-29-16
From: 3 hours west of Gabu (East Moline, IL)

Since last post: 76 days
Last activity: 74 days


Ok, thanks for your help! Do you know of any good online places to learn php by chance?
Rusted Logic