Pokemonmaster1000
Weird creepy stalker
Level: 9



Posts: 20/23
EXP: 3026
For next: 136

Since: 10-29-16

From: 3 hours west of Gabu (East Moline, IL)

Since last post: 1.0 years
Last activity: 1.0 years


I just setup an Acmlm board 1.92 and it loads correctly and I can like normal but it doesn't create the account despite telling me it has. Also, how do you add in forums? Any help is appreciated!
Xkeeper

Level: 250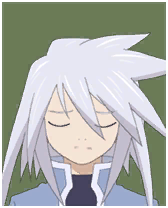 Posts: 22122/24696
EXP: 250278549
For next: 250462

Since: 07-03-07

Pronouns: they/them, she/her, etc.

Since last post: 1 day
Last activity: 1 hour


Sorry, those versions aren't supported. Please stop making more threads on the subject -- this is the second or third one so far.

If you do not know what you are doing, stop now — this is for your own safety.

Pokemonmaster1000
Weird creepy stalker
Level: 9



Posts: 22/23
EXP: 3026
For next: 136

Since: 10-29-16

From: 3 hours west of Gabu (East Moline, IL)

Since last post: 1.0 years
Last activity: 1.0 years


Ok, thanks for your help! Do you know of any good online places to learn php by chance?
Rusted Logic