Jul - Gaming - Your first game-breaking bug
-
-
Miasmir
Member


Level: 47



Posts: 525/525
EXP: 753710
For next: 12493

Since: 07-26-07

From: Lavastone (don't tell the pirate orcs)

Since last post: 289 days
Last activity: 46 min.


The first two Elder Scrolls games, Arena and Daggerfall, had save corruption bugs. It was a struggle.

There were also plenty of places where, if you saved and reloaded, you wouldn't be able to move.

Anvil of Dawn has a similar thing where you have a spell that deletes part of the level, after which if you save you won't be able to load anymore. Testing is hard.
Xeo
Member
Level: 23


Posts: 83/97
EXP: 59840
For next: 7883

Since: 07-28-07


Since last post: 254 days
Last activity: 73 days


A friend of mine and I somehow accidentally discovered the infinite jumping trick in Donkey Kong Country's first mine cart level. We quickly figured out how to replicate it and were so stoked to try and get it submitted to Tips & Tricks magazines or something since this was the 90's, haha. We never went through with that though...
Reimu

Koopa
Level: 14


Posts: 11/112
EXP: 10815
For next: 2256

Since: 02-01-18

Pronouns: they/them
From: In a garbage can

Since last post: 19 days
Last activity: 6 days


Think it was one of two glitches involving mines in GoldenEye. You can freeze mines/rockets in Bunker 1 or 2 by placing mines on TV screens and detonating them. Sometimes it freezes the game, other times it does what I mentioned.

The other glitch was placing remote mines on the rocketship before it launches in Aztec, which will result in the game crashing after the mission's over.
Kawaii-e

Koopa
Collecting Dust and Games
Level: 24


Posts: 89/107
EXP: 69201
For next: 8924

Since: 08-12-07

From: Rhinefalls

Since last post: 5 days
Last activity: 17 hours


It was not a gamebreaking bug, but once in Super Mario Bros. 2, I just defeated Mouser and a bomb exploded right next to little me. So I died. After respawning, there where two Mousers.

Also on the NES, I loved to play Super Mario Bros. 3, and after beating the game, it rewards you with 28 P-Wings, and I started to seek all nooks and cranies of the game.
So I got stuck in Bowsers Castle just before the door of the final fight in a little niche I couldn't get out anymore until the timer run out.
The level was changed for All Stars to hinder such a thing.
DigitalBasic
Pancakes!
Level: 166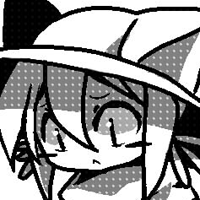 Posts: 9688/9697
EXP: 60008196
For next: 179490

Since: 07-03-07

Pronouns: they/them

Since last post: 4 days
Last activity: 2 days


I'm not even sure if this counts but Link's Awakening on the Gameboy.

I saved a game and went on my way. When I loaded it back up, pressed start on the title screen and... the only thing visible was Link. No menus. Selecting one of the saves froze, while selecting one of the other two loaded just fine... except only sprites were visible. Good luck navigating when you can't see anything.

I had to delete one save and upon restart everything was fixed. I still have no idea what I did to make that happen.
Xkeeper

Level: 243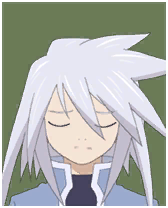 Posts: 23353/23358
EXP: 224340837
For next: 2574783

Since: 07-03-07

Pronouns: they/them, she/her, etc.

Since last post: 6 hours
Last activity: 6 hours


I know rotten SRAM can cause that game to crash on boot, but I haven't found anything like that that'd make it just sort of. barf.

That's weird. I wonder what exactly it's doing that makes it crash.
Thaminga

Level: 6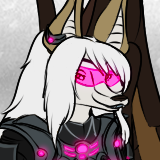 Posts: 15/19
EXP: 852
For next: 55

Since: 01-09-18

Pronouns: she/her, shi/hir
From: Weqspechitari, YIX, LT, Isarthaka

Since last post: 49 days
Last activity: 20 days


Dicking around with the move_objects on cheat in the original Sims. Don't delete the trashcan and mailbox, kids.
devin

King Bowser Koopa
i'm mima irl
Level: 105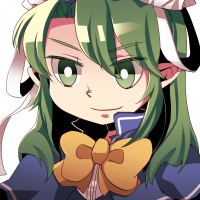 Posts: 3410/3440
EXP: 12185701
For next: 76559

Since: 04-29-08

Pronouns: any
From: FL

Since last post: 2 days
Last activity: 8 hours


More importantly, if you delete the trash can, what are your naked Sims supposed to stand in while blocking traffic?
WarioBarker
User
Level: 12


Posts: 24/24
EXP: 6000
For next: 1921

Since: 03-08-11

From: The Time Vortex

Since last post: 38 days
Last activity: 5 days


Originally posted by divingkataetheweirdo

---

David Wonn's site is still up, btw.

---

Something I've always wondered (and the site hasn't been updated in 12 years, so I feel comfortable asking this) - anybody know how to find/access the secret page? I've never been able to find it.
Foxhack
Member
Annoying fuzzball
Level: 49


Posts: 699/701
EXP: 870289
For next: 13594

Since: 04-17-12

From: Mexicali, Mexico

Since last post: 16 days
Last activity: 2 days


Posted on 03-20-18 01:55:27 AM (last edited by Foxhack at 03-20-18 01:59:01 AM)
Link | Quote
... it's not the commented out page in the source for etc.html, is it? "smksequel.html"

Edit: Ha! Found it.
Jul - Gaming - Your first game-breaking bug
-
-
Rusted Logic