Zeether

Level: 30


Posts: 153/219
EXP: 153513
For next: 12356

Since: 09-23-12


Since last post: 70 days
Last activity: 50 days


Overload is good, yes. It definitely has the Descent vibes down, and the levels have some very familiar layouts to some extent. I think it's going to be the best of the newer 6DOF games popping up.
devin

King Bowser Koopa
i'm mima irl
Level: 107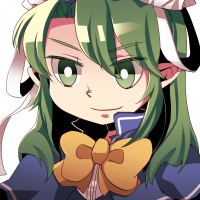 Posts: 3276/3470
EXP: 12686331
For next: 404980

Since: 04-29-08

Pronouns: any
From: FL

Since last post: 5 days
Last activity: 5 days


I still have the playable teaser for Overload in my Steam library from quite a while ago now. I should probably actually play it (and the rest of the game, of course).
Rusted Logic