Temperature-wise, how is your workplace generally?
If you don't have a job, you could talk about a previous job or school classrooms.
Too Cold
13.3%, 2 votes
Just Right
46.7%, 7 votes
Too Hot
40.0%, 6 votes
Multi-voting is disabled. 15 users have voted.
FieryIce

Baby Mario
不知道该写什么
Level: 112


Posts: 4043/4085
EXP: 14901707
For next: 436498

Since: 12-17-08


Since last post: 34 days
Last activity: 4 days


Mine is way too cold and I can't stand it. I'm thinking of getting a space heater or something. Of course we have some employees who think this is just right or a bit warm, but I think they're ridiculous.

The thermostat wars are real.
Xkeeper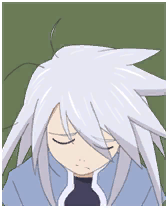 When it's too cold, you can always put on more clothes. If it's too hot, you can't do anything, since you can't very well run around half-naked.

Just throw on an extra shirt or a sweater
FieryIce

Baby Mario
不知道该写什么
Level: 112


Posts: 4044/4085
EXP: 14901707
For next: 436498

Since: 12-17-08


Since last post: 34 days
Last activity: 4 days


I think I will have to start bringing a sweater. My fingers also get really cold, but I have to type so gloves won't help there. We used to have electric blankets and those were great but now our boss doesn't want us using them anymore ... I guess we looked too much like a bunch of hobos in the office
Sponty
Part boy, part car; Boycar, Protector and King of Chilladelphia
Level: 174


Posts: 10907/11009
EXP: 70631021
For next: 266846

Since: 08-24-07
From: Canada

Since last post: 6 days
Last activity: 20 hours


Too hot. Not much we can do about it either, with the giant bakery oven and all that. There's A/C in the building, which helps, but it likes to freeze up before it really cools the place down.
brian151
Banned
The administration (as well as a few users) have decided that you're creepy/weird enough that it's time to activate the sploded clause.
Laters.


Level: NaN



Posts: 188/-249
EXP: NaN
For next: 0

Since: 08-09-16
From: USA

Since last post: 107 days
Last activity: 80 days


Don't have a job, can't remember the temperature at school, the irritating POLITICAL climate is what i was always fixed on, there...

sometimes my hobby programming projects FEEL like a job, though.
(and to be perfectly honest, i'm partial to freelance/independent work, or at least, jobs i can do from home. various reasons...)

as i mentioned in the summer thread, the thermostat is always set to whatever is most comfortable to ONE specific individual...

Being naked wouldn't keep me cool, no amount of covers (at least to where it's not restrictive of motion) will keep me from freezing. most of them time, it's too hot...

so, basically: miserable...

my guess is with my particular temperature requirements, whatever combination of ambient temperatures and "professional dress attire" will make me EXTREMELY uncomfortable. i can pretty much, guarantee it.

hopefully i'm not totally violating the rules of posting here?

i help operate the food booth for the service club i am a member of. in a way, that's a job. totally unpaid one, but i am quite happy to do it. Some Parts of the year, it is too hot. It's occasionally too cold, but standing by heat lamps, grills, or deep fryers QUICKLY resolves the latter
Gabu

Star Mario
Placeholder Ikachan until :effort: is found
Level: 160


Posts: 9616/9707
EXP: 52578052
For next: 374947

Since: 08-10-09
From: Santa Cruisin' USA

Since last post: 5 days
Last activity: 1 day


At his point in the year it's actually just right for me. During the winter months though it gets chilly.
Nicole

Disk-kun
Level: 138


Posts: 6385/6394
EXP: 31466316
For next: 196665

Since: 07-06-07
From: Boston, MA

Since last post: 28 days
Last activity: 3 days


It could stand to be a little warmer, but it's better than back when I worked in the lab and had to keep a sweater at my desk
RanAS
Member
Level: 30


Posts: 246/285
EXP: 162097
For next: 3772

Since: 10-10-14
From: Brazil

Since last post: 26 days
Last activity: 18 hours


I assume my school should be at about 15°C right about now, just a bit warmer than the temperature outside. It's been kinda cold recently, which would make sense since it's winter, but it's surprising to see the seasons actually work here for once.
Reverend Crush
User
Level: 7


Posts: 2/22
EXP: 1206
For next: 242

Since: 07-04-17
From: ATL

Since last post: 1 day
Last activity: 1 day


I'm right under a vent. I have to wear flannel and thermals in the summer.
Orlandu

Holy SwordsMan
Level: 128


Posts: 5859/5901
EXP: 24270792
For next: 110908

Since: 01-12-10
From: Las Vegas, NV

Since last post: 16 days
Last activity: 1 day


Our heating and cooling is supposed to be controlled by some super smart system they implemented into the building. It's still too hot in the winter and too cold in the summer. Luckily you can just step outside for a few minutes to counteract whichever extreme you need to. It's 110 (f) degrees outside but I still have to wear a jacket for an hour or two in the afternoon while at work.
nym
Member
Level: 15



Posts: 37/49
EXP: 15746
For next: 638

Since: 02-11-12
From: Cartoon Hell

Since last post: 120 days
Last activity: 120 days


I have a dedicated AC for my office. I don't quite know how it came to be, but suffice it to say it's just right. (Although in general the building is kept way too hot.)
Xkeeper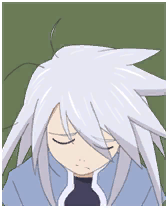 Frustratingly, work is better-cooled than home. It's a constantly nice 72-75°F at work, but during the daytime at home it's getting up to 80-82°F even with the AC running constantly.
nym
Member
Level: 15



Posts: 40/49
EXP: 15746
For next: 638

Since: 02-11-12
From: Cartoon Hell

Since last post: 120 days
Last activity: 120 days


I feel your pain. My house does nothing to keep heating and cooling in. I plan to replace all of the windows this year but I don't know if the money will pan out.
Robbie Rage

Goomba
Level: 9


Posts: 20/28
EXP: 2815
For next: 347

Since: 11-22-16


Since last post: 96 days
Last activity: 25 days


My building has been really warm since the AC unit keep breaking. Most of the time it's tolerable, but sometimes it gets too warm to bear.

On the upside, the dress code is relatively relaxed, so that's a plus.
Kak

gg photobucket
Level: 68


Posts: 1612/1638
EXP: 2599227
For next: 129573

Since: 09-03-13
From: ???

Since last post: 19 days
Last activity: 2 days


The building I go to (because internship) tends to jump between being just right and stupidly hot, even with an air conditioning.

I'd say it tends to be stupidly hot more often than not.
But hey, at least it's not like the previous school when there wasn't even the concept of air conditioning.
StapleButter
Member
Level: 40


Posts: 442/461
EXP: 411438
For next: 29871

Since: 02-24-13
From: your dreams

Since last post: 28 days
Last activity: 4 days


I leave the windows open and it's just fine, even though it gets hot outside (~30°C)


coworkers like putting the AC on though, which is dumb when the entrance door is left open. herpderp
Tarale
Catgirl
Butts
Level: 65


Posts: 953/1116
EXP: 2289576
For next: 46052

Since: 07-23-07


Since last post: 3 days
Last activity: 1 day


The office was really variable. Like… patchy. I'm finding this seems to happen with some ducted systems, because we have one at home too, and some spots are warmer than others.

The difference is that at home I can mess with the temperature.
Rusted Logic