Xkeeper

Level: 243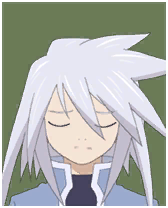 Posts: 21995/23358
EXP: 226042373
For next: 873247

Since: 07-03-07

Pronouns: they/them, she/her, etc.

Since last post: 4 days
Last activity: 1 day


Wild Card in SMB3 bonus game

Let me know what you think and what else you'd like to see.
BatElite
Member
Level: 19


Posts: 8/144
EXP: 35668
For next: 109

Since: 04-24-17

Pronouns: they/them, I think?

Since last post: 3 days
Last activity: 4 hours


Looks good overall, but one thing: I'm not very familiar with assembly (yet), and I found the first bit with assembly (the card match check) rather confusing. It wasn't clear which bits of code were in sequence and where jumps occur (I understand now that there are just 2 parts, but I thought it was 3 at first).
Rick
M'Lord, there's a knife in your head!
Level: 142


Posts: 7176/7372
EXP: 34961230
For next: 7199

Since: 02-15-10

From: Maine

Since last post: 4 days
Last activity: 18 hours


That's really interesting, as a matter of fact!

I would think with that info now, perhaps a little ROM hack for awarding other prizes in the N-Spade game could be in order. Seems like it'd be fun.
Rusted Logic