Nite Shadow
Random nobody
Level: 5



Posts: 5/6
EXP: 418
For next: 111

Since: 09-21-16

From: Washington

Since last post: 1.0 years
Last activity: 1.0 years


Posted on 05-28-17 09:31:34 PM
Link
3, if tropical freeze is any indication after this. She plays a custom Banana guitar in that game.
But this is a duration of 19 years before any different guitar is even referenced, nonetheless shown.
Not to mention that this is hidden behind a cheat code, and is otherwise not shown to begin with.

I refuse to believe that a place like this would just pass this off as something as simple as that she has several, when they are never mentioned anywhere in the game, manual, or by the developers, and especially given the span of several years before another is even put in place.
Nite Shadow
Random nobody
Level: 5



Posts: 6/6
EXP: 418
For next: 111

Since: 09-21-16

From: Washington

Since last post: 1.0 years
Last activity: 1.0 years


Posted on 05-29-17 11:37:16 PM
Link
That's fair.
But I still think it's at least worth pointing out.

Perhaps not an entire block, but a word or two noting the difference.
BMF54123


Rhea Snaketail
Slightly frazzled...
Level: 135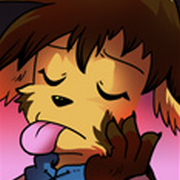 Posts: 5784/5871
EXP: 29080663
For next: 254342

Since: 07-03-07

From: Neither here nor there.

Since last post: 1 day
Last activity: 6 hours


Posted on 05-30-17 08:35:20 AM (last edited by BMF54123 at 05-30-17 07:16:06 PM)
Link
It's really not worth pointing out.

[edit]
first post deleted. guess it wasn't that important after all
Xkeeper

Level: 251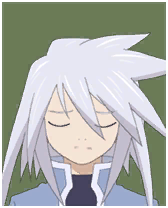 Posts: 21991/24710
EXP: 251099525
For next: 2940351

Since: 07-03-07

Pronouns: they/them, she/her, etc.

Since last post: 1 day
Last activity: 3 hours


Posted on 05-30-17 07:24:55 PM
Link
guess it just struck the wrong chord
Rusted Logic