Gabu

Star Mario
Placeholder Ikachan until :effort: is found
Level: 164


Posts: 9609/9863
EXP: 56555084
For next: 1147306

Since: 08-10-09

Pronouns: they/them, she/her
From: Santa Cruisin' USA

Since last post: 3 days
Last activity: 19 hours


I've found Acey's fidget cube a couple of times and goofed around with it. Somehow it was less satisfying than I felt like these things were attempting to sell, unfortunately. :\
Xkeeper

Level: 244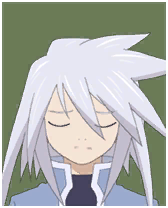 Posts: 22019/23358
EXP: 228655973
For next: 1531293

Since: 07-03-07

Pronouns: they/them, she/her, etc.

Since last post: 4 hours
Last activity: 4 hours


They aren't for everyone. For example, the cheap one I bought is fun to fumble with, but I still seem to prefer the plastic forks I have on my desk for 'fidgeting' purposes.

dotUser

Level: 86



Posts: 2203/2312
EXP: 5984423
For next: 157684

Since: 10-19-10

Pronouns: she/her, they/them

Since last post: 10 days
Last activity: 1 day


I do not fidget with anything. I do not know why considering how twitchy I am and how much I hate sitting still.
Tarale
Catgirl
C:\ DOS
C:\ DOS RUN
RUN DOS RUN
Level: 82


Posts: 926/1856
EXP: 5109080
For next: 100147

Since: 07-23-07

Pronouns: she/her

Since last post: 3 days
Last activity: 12 hours


I find the fidget cube and the fidget spinner to be very different to fidget with, too. Like, one is… more active? I guess?

I read somewhere that this is not exactly a new phenomenon, and it's silly we're carrying on about this new "fad" like it's the end of the world or something. There's those balls you play with (stress balls, but also Baoding balls), and worry beads (kompoloi), and I'm sure everyone knows someone who spins pens (or clicks them). These will just be new tools for idle hands.
Pandaren
Still something.
Level: 103


Posts: 3137/3182
EXP: 11433739
For next: 37667

Since: 08-17-07

From: Finland

Since last post: 19 days
Last activity: 4 days


I've seen a few of those around here in Finland too, kids and shops advertising em. I tried a superheavy one and really liked how it feels / spins forever. I haven't bought one though, I'm not really fidget-y person.
Reverend Crush
Member
Level: 13


Posts: 3/52
EXP: 7936
For next: 2331

Since: 07-04-17

Pronouns: Dude
From: ATL

Since last post: 25 days
Last activity: 20 days


My wife got me a cheap one from Michael's when she was picking up paints. I wanted one because I have a tiny restless leg issue. They're addicting, but I think the health benefits that have hyped fidget spinners up are mostly placebo. I could be wrong, because it does help with my anxiety issues.
Elemi
360

Turn and face the strange
Level: 39


Posts: 329/367
EXP: 386304
For next: 18467

Since: 06-20-10

Pronouns: They, them, she, her, chef.
From: Portugal

Since last post: 6 days
Last activity: 1 hour


It's just a toy that stimulates pleasure centers in the brain releasing serotonin, et al.

I would buy one but only if it cost less than a beer...
Rusted Logic