Nin★Collin

Paratroopa
Level: 22


Posts: 39/143
EXP: 52859
For next: 5491

Since: 01-08-16

Pronouns: */*
From: Dimension X Pipe

Since last post: 10 days
Last activity: 12 hours


Personally, my two favorite are Daft Punk - Discovery and Junko Yagami - Full Moon.


sammyrms1
Member
Level: 19


Posts: 40/126
EXP: 34916
For next: 861

Since: 12-19-16

From: San Francisco, CA

Since last post: 3 days
Last activity: 6 hours


Michael Jackson - Thriller
Green Day - International Superhits!
Hoobastank - The Reason
Trapt - Trapt
Linkin Park - Hybrid Theory and Meteora
Ozzy Osbourne - The Ozzman Cometh
The Prodigy - Experience
Q
Seeker of the tru7h
Level: 99


Posts: 2748/2878
EXP: 9809192
For next: 190808

Since: 08-02-07

Pronouns: she/her
From: Nowhere

Since last post: 7 days
Last activity: 7 hours


Here are my Top 5, in no particular order:
2Tie

Rumours of my death have been greatly exaggerated.
Level: 62


Posts: 882/1062
EXP: 1927393
For next: 57293

Since: 02-22-10

Pronouns: anything you want
From: The Codrex, Karda Nui

Since last post: 1 day
Last activity: 12 hours


Bad Company - Bad Company
Led Zeppelin - Led Zeppelin II
Chicago - The Chicago Transit Authority
Eric Clapton - The Cream of Clapton
Santana - The Best Of Santana
Cheap Trick - The Greatest Hits
Various - Motown 40 Forever
Foo Fighters - Wasting Light
The Who - Who's Next
Red Hot Chili Peppers - Californication
Daft Punk - Discovery
deadmau5 - For Lack of a Better Name
Type O Negative - October Rust
Korn - Untouchables


...and a few artist and genre compilation CDs that my mom burned in the early aughts


that should be a good start!
Xkeeper

Level: 244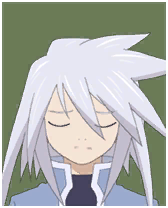 Posts: 23318/23358
EXP: 227666553
For next: 2520713

Since: 07-03-07

Pronouns: they/them, she/her, etc.

Since last post: 1 day
Last activity: 4 hours


Scorpions - Humanity: Hour I and Crazy World.

There are others, probably, but mostly I like individual songs more than an entire album. (The two above just have a lot of good songs.)

Kazinsal
Amazing Flyin' Hammer Bro
Level: 48


Posts: 564/610
EXP: 793126
For next: 30417

Since: 01-18-11

Pronouns: starting to wonder sometimes
From: Victoria, Canada

Since last post: 5 days
Last activity: 8 hours


Posted on 02-07-18 04:43:27 PM (last edited by Kazinsal at 02-18-18 08:21:56 AM)
Link | Quote
Oh man, this is a hard one. In no particular order (mostly going through my recent albums on Google Play Music:

Blue Oyster Cult - Fire of Unknown Origin
Rush - Hemispheres
Genesis - Invisible Touch
Genesis - Duke
Dream Theater - Images and Words
Porcupine Tree - In Absentia
Joe Satriani - Surfing with the Alien
Seatbelts - Cowboy Bebop soundtrack albums
The Police - Ghost in the Machine
Dana Jean Phoenix - Le Mirage
Styx - Paradise Theatre
Tool - 10,000 Days
Yes - Close to the Edge
Iron Maiden - Powerslave
Prince - Purple Rain
Queensryche - Empire
Daft Punk - Discovery
Snoop Doggy Dogg - Doggystyle
The Offspring - Smash
The Offspring - Conspiracy of One
Rusted Logic