BatElite
Member
Level: 16


Posts: 69/106
EXP: 18980
For next: 1276

Since: 04-24-17


Since last post: 3 days
Last activity: 12 hours


Dr. Robotnik's Lean Bean Machine: The beans are half their original size, and look a bit hungry if that's possible at that resolution.

That's it.
Gabu

Star Mario
Placeholder Ikachan until :effort: is found
Level: 161


Posts: 9748/9785
EXP: 54037324
For next: 75793

Since: 08-10-09
From: Santa Cruisin' USA

Since last post: 3 days
Last activity: 9 hours


Originally posted by CruisnEma

---

Originally posted by Gabu

---

Cruisin' Canada

It will happen one day, this I swear.

---

You like Cruis'n franchise like me?

I have an idea of hacking Cruis'n Exotica (due to the graphic engine) to make it Cruis'n Italy, but before have to be hacked to restore all the arcade features cutted out during the N64 half-conversion.


---


Honestly, I've never actually played any of the Cruis'n games. I think I simply enjoy the aesthetic (no irony) feel of traveling cross-country/various locales at a high speed.
Reimu

Red Paragoomba
Level: 8


Posts: 26/58
EXP: 1965
For next: 222

Since: 02-01-18
From: In a garbage can

Since last post: 7 hours
Last activity: 7 hours


Castlevania: The Adventure but it acts like the fourth loop and you move slower but the enemies move faster.

For those unfamiliar, coming into contact with enemies on the fourth loop (stage 17 onward) is instant death.
lion

Level: 6


Posts: 23/28
EXP: 764
For next: 143

Since: 01-25-18
From: Portugal

Since last post: 2 days
Last activity: 11 hours


Yoshi's Island but the eggs have a hatching timer, after which they'll hatch back into the enemies Yoshi ate, taking away one egg from his stock

Advertise it as a management simulator


Originally posted by Reimu

---

stage 17 onward

---

wait there are people who played that far in castlevania adventure /sarcasm
sofi

🌠
Level: 104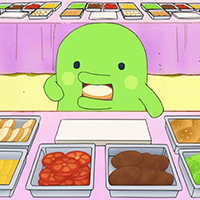 Posts: 3722/3733
EXP: 11538698
For next: 323428

Since: 02-18-11
From: Akiland

Since last post: 6 hours
Last activity: 5 hours


Originally posted by lion

---

👆 Meta Knightmare Powered Down

---

thatsthejoke.svg
Rusted Logic