Rick
M'Lord, there's a knife in your head!
Level: 144


Posts: 7161/7403
EXP: 35867803
For next: 842503

Since: 02-15-10

From: Maine

Since last post: 19 hours
Last activity: 18 hours


Top 3 things that make Rick look awkward in front of his Jul peers:

1.) The inability to remove the header from an SNES Rom to patch it.

No joke. I've used a couple of different programs and when I follow the easy directions, it doesn't know what the hell I want to do or just weirds out with error messages. Luck is not with me. Ever. I want to try some sweet ROM hacks buuuuutttttt.

2.) Not knowing how to check the VRAM for graphics during play.

This would probably help if I wasn't stuck on SNES9x...

3.) Lack of programming knowledge

I used to be able to do HTML but after high school I got off-track at learning coding and never was able to pick it back up. Pleh. Tried once with PHP and I felt like I was reading gibberish. o.o;;

----

However! I realize I can do other things good too. Just not these things.
SamEarl13

Nipper Plant
Trying (and failing) to learn Lua.
Level: 40


Posts: 396/419
EXP: 423813
For next: 17496

Since: 02-14-12


Since last post: 217 days
Last activity: 214 days


I can't do most of that stuff either to be honest, took me basically forever to make a simple lua script for a game. I don't think I'll ever be able to make a rom hack either, at least I know how to look for unused stuff in games so I'm not that awkward here.
Sanqui
1750

🦉
Level: 77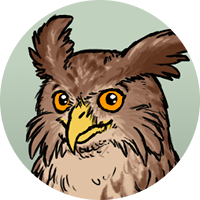 Posts: 1500/1758
EXP: 4188130
For next: 2999

Since: 12-20-09

Pronouns: any
From: Czechia (NEW!)

Since last post: 11 hours
Last activity: 6 hours


Silly things Sanqui cannot do!

1.) Remember month names. I've always had problems with them, not just in English, but also in Czech (where they're completely different). I still cannot map them to numbers reliably. It's a bit embarrassing.

2.) Configure a linux service to autostart. I just open stuff in screen and when the server inevitably restarts I scramble to start everything up again. In the past I've fumbled with init and nowadays systemd too but it never seems to end up working.

3.) Write any sort of SQL query that isn't just a trivial SELECT. It's just impossible to wrap my head around.
StapleButter
Member
Level: 42


Posts: 424/501
EXP: 509697
For next: 11665

Since: 02-24-13

From: your dreams

Since last post: 2 days
Last activity: 2 days


I have some trouble with month names/numbers too



also, I can never remember the order of arguments for functions like strpos()
Reverend Crush
Member
Level: 13


Posts: 5/52
EXP: 8171
For next: 2096

Since: 07-04-17

Pronouns: Dude
From: ATL

Since last post: 51 days
Last activity: 47 days


Originally posted by Sanqui

---


3.) Write any sort of SQL query that isn't just a trivial SELECT. It's just impossible to wrap my head around.

---


I rarely, if ever, write any SQL that involves something like INNER JOIN or anything that complex. Last time I did it was when I took a (rather shitty) SQL class in college. I'm sure that may have to change someday since most of what I do is PHP. It can be a pain in the butt.

Lessee, Top 3 Things The Rev can't do:
1. Use Linux: I've tried a number of times in the past. I had it running on my old PS3 before Sony neutered it, but didn't make much progress in learning anything.
2. JavaScript (Which, if you ask X and probably some of you folks, is probably not a negative thing): I haven't used it in a long time, I'm not a fan of it, but I have to re-learn it for my job. Thought about making a weird version of memory with it and Canvas just to get my feet wet.
3. GitHub: Seriously, everything about setting it up confuses me... this one is actually on the top of my "To Do" list for reason 2.
Rusted Logic