ZoomzapStudios
Random nobody
Level: 2



Posts: 1/1
EXP: 16
For next: 30

Since: 02-27-17


Since last post: 267 days
Last activity: 267 days


Ok, so, Toads Tool 64 used to work but for some reason, it just suddenly stopped Opening. My pc is Runnning Windows10 and I have tried all compatibility modes. Please Help!
BMF54123


Rhea Snaketail
Slightly frazzled...
Level: 133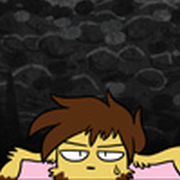 Posts: 5781/5797
EXP: 27189463
For next: 663204

Since: 07-03-07
From: Neither here nor there.

Since last post: 32 days
Last activity: 17 hours


This forum has been dead since 2015 so you're probably not going to receive any help here. You might want to post your question over at SMW Central instead.
Rusted Logic