Jul - Entertainment - If you could only watch one TV show for the rest of your life, what would it be?
-
-
eifie
Harassment campaign contributor

Level: NaN


Posts: 70/-88
EXP: NaN
For next: 0

Since: 02-13-18

From: Rural Indiana

Since last post: 175 days
Last activity: 77 days


hrmm... if i had the option of only being able to watch nature or social documentaries for the rest of my life id be perfectly content with that. but if i had to pick a specific show then.. maybe the pokemon anime? theres enough episodes and theyre all unserious enough that itd be hard to get bored or annoyed by it really.
DashieSim
Member
Level: 10


Posts: 24/37
EXP: 3413
For next: 1001

Since: 01-31-18

From: Colorado

Since last post: 188 days
Last activity: 151 days


My answer is unequivocally Stargate and I can not believe that I am not the first person in this thread to say that
sofi

🌠
Level: 106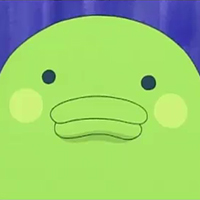 Posts: 3769/3817
EXP: 12410233
For next: 261710

Since: 02-18-11

Pronouns: she/her
From: たまごっち星

Since last post: 1 day
Last activity: 1 day


Originally posted by devin

---

Originally posted by sofi

---

then you are going to be stuck with an infinite supply of bad Simpsons diluting the good ones for the rest of your life. right now we're at a 8:17 good:bad Simpsons ratio. are you sure you'll be ok with this?

---


Nobody said anything about having to watch new episodes

---

i did now, enjoy your bad episodes
Girlydragon
2940

Possibly neither Girly nor Dragon.
Level: 100


Posts: 2938/2941
EXP: 10184670
For next: 169726

Since: 07-21-07

From: Sweden

Since last post: 195 days
Last activity: 3 hours


For me it would most probably be Friends. It's certainly not the best show of all time, but it's one of the few shows that are both long and make me consistently laugh at it.

It's something I feel I could both watch in marathons and a single episode every now and then.
Rambly

Level: 85


Posts: 1922/2012
EXP: 5761882
For next: 136658

Since: 07-22-07

Pronouns: she/her

Since last post: 3 hours
Last activity: 1 hour


every time i watch the simpsons i pick up on some new joke or some new perspective on an old joke

plus the tone of the show is like one of very few that i never get fucken bored or tired of

so yeah the simpsons is a good pick here
TheQuadeHunter
User
Level: 9


Posts: 15/16
EXP: 2777
For next: 385

Since: 07-23-13


Since last post: 95 days
Last activity: 95 days


high school dxd
Sanqui
1750

🦉
Level: 77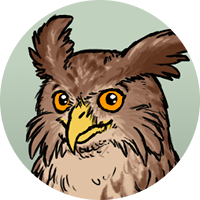 Posts: 1728/1750
EXP: 4137835
For next: 53294

Since: 12-20-09

Pronouns: any
From: Czechia (NEW!)

Since last post: 2 days
Last activity: 19 hours


Can I not? TV shows scare me. I'm already not watching any.

Assuming it's possible, I'd choose some documentaries or twitch streams.
Xenesis
Actually a Doctor
Level: 94


Posts: 2496/2526
EXP: 8100122
For next: 256535

Since: 07-28-07

Pronouns: he/him
From: The Land of Kangaroos and Drop Bears

Since last post: 17 hours
Last activity: 5 hours


I'm not sure.

I guess I'd choose between either Star Trek, or Leverage.
Reverend Crush
Member
Level: 12


Posts: 51/52
EXP: 7876
For next: 45

Since: 07-04-17

Pronouns: Dude
From: ATL

Since last post: 18 days
Last activity: 13 days


It's Always Sunny In Philadelphia.

I rewatch old episodes of Sunny all the time. If I need to kill some time, I'll just watch a random Sunny episode off Hulu. I watch Sunny the same way kids in my time would watch a block of Loony Tunes; sure, I've seen ever episode at least a dozen times but it's still entertaining. I do think the show may have jumped the shark with last season's finale, either that or they're preparing to end the show within the next couple of years, but it's still my favorite show on TV.
Jul - Entertainment - If you could only watch one TV show for the rest of your life, what would it be?
-
-
Rusted Logic