Jul - Entertainment - If you could only watch one TV show for the rest of your life, what would it be?
-
-
eifie
Member
Level: 13


Posts: 70/88
EXP: 9252
For next: 1015

Since: 02-13-18

From: Rural Indiana

Since last post: 84 days
Last activity: 68 days


hrmm... if i had the option of only being able to watch nature or social documentaries for the rest of my life id be perfectly content with that. but if i had to pick a specific show then.. maybe the pokemon anime? theres enough episodes and theyre all unserious enough that itd be hard to get bored or annoyed by it really.
sofi

🌠
Level: 105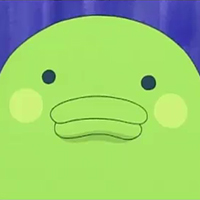 Posts: 3769/3797
EXP: 12108025
For next: 154235

Since: 02-18-11

Pronouns: she/her
From: たまごっち星

Since last post: 7 days
Last activity: 7 days


Originally posted by devin

---

Originally posted by sofi

---

then you are going to be stuck with an infinite supply of bad Simpsons diluting the good ones for the rest of your life. right now we're at a 8:17 good:bad Simpsons ratio. are you sure you'll be ok with this?

---


Nobody said anything about having to watch new episodes

---

i did now, enjoy your bad episodes
Girlydragon
2940

Possibly neither Girly nor Dragon.
Level: 100


Posts: 2938/2941
EXP: 10069928
For next: 284468

Since: 07-21-07

From: Sweden

Since last post: 103 days
Last activity: 10 min.


For me it would most probably be Friends. It's certainly not the best show of all time, but it's one of the few shows that are both long and make me consistently laugh at it.

It's something I feel I could both watch in marathons and a single episode every now and then.
Rambly

Level: 83


Posts: 1922/1932
EXP: 5360565
For next: 71656

Since: 07-22-07

Pronouns: she/her

Since last post: 1 day
Last activity: 13 hours


every time i watch the simpsons i pick up on some new joke or some new perspective on an old joke

plus the tone of the show is like one of very few that i never get fucken bored or tired of

so yeah the simpsons is a good pick here
TheQuadeHunter
User
Level: 9


Posts: 15/16
EXP: 2709
For next: 453

Since: 07-23-13


Since last post: 4 days
Last activity: 3 days


high school dxd
Sanqui
1720

🦉
Level: 76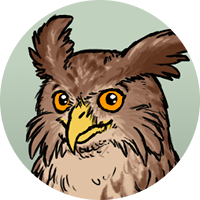 Posts: 1728/1729
EXP: 4005052
For next: 1008

Since: 12-20-09

Pronouns: any
From: Czechia (NEW!)

Since last post: 2 days
Last activity: 1 day


Can I not? TV shows scare me. I'm already not watching any.

Assuming it's possible, I'd choose some documentaries or twitch streams.
Xenesis
Actually a Doctor
Level: 93


Posts: 2496/2499
EXP: 7880649
For next: 172161

Since: 07-28-07

Pronouns: he/him
From: The Land of Kangaroos and Drop Bears

Since last post: 2 days
Last activity: 2 days


I'm not sure.

I guess I'd choose between either Star Trek, or Leverage.
Reverend Crush
Member
Level: 12


Posts: 51/51
EXP: 6812
For next: 1109

Since: 07-04-17

Pronouns: Dude
From: ATL

Since last post: 3 days
Last activity: 3 days


It's Always Sunny In Philadelphia.

I rewatch old episodes of Sunny all the time. If I need to kill some time, I'll just watch a random Sunny episode off Hulu. I watch Sunny the same way kids in my time would watch a block of Loony Tunes; sure, I've seen ever episode at least a dozen times but it's still entertaining. I do think the show may have jumped the shark with last season's finale, either that or they're preparing to end the show within the next couple of years, but it's still my favorite show on TV.
Jul - Entertainment - If you could only watch one TV show for the rest of your life, what would it be?
-
-
Rusted Logic