Xkeeper

Level: 244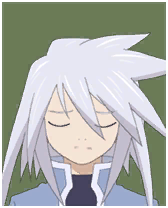 Posts: 21942/23358
EXP: 228642193
For next: 1545073

Since: 07-03-07

Pronouns: they/them, she/her, etc.

Since last post: 13 hours
Last activity: 10 hours


Does anyone else have this? All four of us at the Romhaus do and it's fairly fun to play with; Raspberry and I ended up doing a jigsaw puzzle together and then breaking the game


Between Discord and this it might be a neat idea to get together for a little game night or something.
RanAS
Member
Level: 39


Posts: 233/470
EXP: 387433
For next: 17338

Since: 10-10-14

From: Brazil

Since last post: 47 min.
Last activity: 54 sec.


I have it and would like to play it sometime, there was interest in this game on another place but I got the game too late to be able to play with them so it's just collecting virtual dust at this point.
Zeether

Level: 30


Posts: 115/219
EXP: 151747
For next: 14122

Since: 09-23-12


Since last post: 18 days
Last activity: 15 days


I definitely want to do TTS sometime.
Rusted Logic