Jul - News - George Michael dies on Christmas Day
-
-
divingkataetheweirdo

Bandit
TCRF Super Editor
Level: 54


Posts: 664/813
EXP: 1189406
For next: 44464

Since: 07-09-11


Since last post: 90 days
Last activity: 20 days


As loads of people noted, that makes "Last Christmas" pretty ironic. The only way it would be more ironic is if he either was an organ donor or his organs will soon be donated.

Still, a shame a rather talented singer died. I don't think many people today remember his solo career (besides Careless Whisper, but that was co-written by Andew Ridgeley.), but his songs under Wham will definitely be remembered forever.
Xkeeper

Level: 244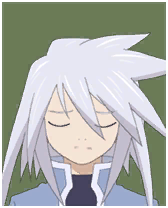 Posts: 21919/23358
EXP: 228569503
For next: 1617763

Since: 07-03-07

Pronouns: they/them, she/her, etc.

Since last post: 17 hours
Last activity: 4 hours


---

Last Christmas, I gave you my heart
and the very next day, I passed away

---


Someone mentioned on Twitter that we should collectively stop saying 2016 can't get any worse, because it clearly enjoys proving all of us wrong.
Octangula

Level: 8



Posts: 14/17
EXP: 1985
For next: 202

Since: 07-12-16

Pronouns: they/them

Since last post: 236 days
Last activity: 10 days


I was talking with my partner last night about how someone had said that 2009 had been the year of people dropping like flies. I think that 2016 has managed to top that, and I'm not just saying that because I couldn't actually remember any of the famous 2009 deaths without looking them up...
Jul - News - George Michael dies on Christmas Day
-
-
Rusted Logic