SuperLolMine
what
Level: 9



Posts: 21/22
EXP: 2843
For next: 319

Since: 10-23-16


Since last post: 2.0 years
Last activity: 27 days


Posted on 10-30-16 03:38:08 PM (last edited by SuperLolMine at 10-30-16 03:48:22 PM)
Link
SOme cool layouts for me????
Plz
DigitalBasic
Pancakes!
Level: 168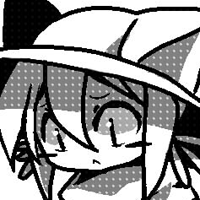 Posts: 9663/9697
EXP: 61583736
For next: 1164781

Since: 07-03-07

Pronouns: they/them

Since last post: 214 days
Last activity: 207 days


Posted on 10-30-16 04:00:02 PM
Link
Every post I've seen from you has been unhelpful, pointless, and incomprehensible. You bumped a 4 year old thread, got in arguments with an admin, and have posted multiple times in a row despite being warned not to do it.

And this thread just adds to that. You are now demanding someone give you a layout???

I think you need to find another place. This isn't going to work out.
Rusted Logic