Jul - General Chat - I wrote a lot of words about stuff, including this place
-
-
Darkdata
Ruins!? ♥
Level: 98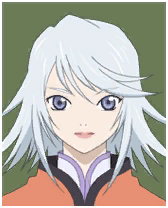 Posts: 2878/2889
EXP: 9592494
For next: 61859

Since: 07-04-07


Since last post: 124 days
Last activity: 20 days


Posted on 09-18-16 10:00:54 PM (last edited by Darkdata at 09-18-16 10:02:28 PM)
Link | Quote
Good post. It feels weird looking back.

It also makes me feel old. I remember when I PMed you asking about the board shutting down asking if it was a joke. Justus was thankfully there afterwards.




Xkeeper
It has been a wild ride. I don't think I would believe you if you told me, 15 years ago, that this would be where I ended up.

I don't know if I would have done what I did then, or if I would have stayed just an agitator, or an observer, instead of a "leader", either.


dotUser

Level: 83


Posts: 2182/2243
EXP: 5430072
For next: 2149

Since: 10-19-10


Since last post: 29 days
Last activity: 17 hours


Posted on 09-18-16 10:10:49 PM (last edited by dotUser at 09-18-16 10:14:44 PM)
Link | Quote
Regarding content in the post;

Originally posted by blog

---

Maybe a possible solution is "autopromotion", where barring any issues after X posts and Y days registered you are "automatically" promoted to have access to the "hidden" forum? There would still have to be some way to deal with intentionally disruptive people, but keeping the staff ears close might help.

---

That does sound like it could be potentially good, but also definitely exploitable by awful people. But you'd imagine there'd be plenty of dirt built up on the awful folks to ruin them if they got so far.


Xkeeper
Originally posted by Darkdata

---

---
Xkeeper
You should come around more, then.
FPzero
9590



Level: 165


Posts: 9588/9597
EXP: 57904650
For next: 1031031

Since: 07-27-07


Since last post: 1.0 years
Last activity: 1.0 years


Funny enough I've fallen prey to the exact thing you mentioned: the lesser use of forums these days compared to twitter or discord. My forums posting everywhere has decreased with the exception of SA, which is so large that it barely feels like a forum, but something else entirely.
Xkeeper
I call that "critical mass". When you're big enough, the bigness tends to attract all on its own (as opposed to a niche forum, like, say, SMW Central or RHDN).


FPzero
9590



Level: 165


Posts: 9589/9597
EXP: 57904650
For next: 1031031

Since: 07-27-07


Since last post: 1.0 years
Last activity: 1.0 years


Yeah. Though with how SA is set up it may as well be a bunch of smaller forums under one larger name. Each subforum is very insular, or at least focused enough that you see the same people over and over.

SA's pretty much the only forum I regularly post on these days. I skim SMWCentral on occasion but I haven't posted there in quite a while.
Xkeeper
Insular, yes, but in most cases there's enough activity that the first page of each forum is usually all within the same day (sometimes hour). That's the kind of activity I mean, mostly.
FPzero
9590



Level: 165


Posts: 9590/9597
EXP: 57904650
For next: 1031031

Since: 07-27-07


Since last post: 1.0 years
Last activity: 1.0 years


That's true. Even if they're insular, there's generally 500-1000 users active on the bigger subforums at any given time.

It's nice that some forums continue to exist through the social media boom. It's nice to have places to go to where everything you say isn't broadcast to the whole world. Just today I had a small twitter rant about Lists and how you can't opt-out of being included on them. Also, did you know Private Lists exist? If you're added to a Private List, you'll never be notified of this fact. Because that's not a potential font for abuse...
Xkeeper
Yeah, that's exactly what I mean. They're active enough that their activity alone is generally enough to keep them going. For a paid-access forum, that's pretty good.

Meanwhile, there's us
Sanqui
1590

🦉
Level: 73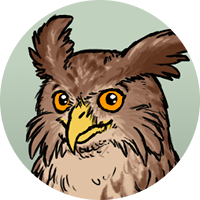 Posts: 1464/1594
EXP: 3436898
For next: 48970

Since: 12-20-09
From: Czech Republic

Since last post: 1 day
Last activity: 10 hours


I joined Jul in December 2009. Despite that being pretty recent on the timeline, I connected with the community instantly and to this day consider it my home.

I exist in plenty of places on the internet, but the Jul chats are still my default for sharing thoughts. I've been trying to use #x, too. Even the IRC have seen better days though. Also, I forgot about the Discord completely. I wish there was an IRC proxy to it or something, because I don't want to keep Discord only for Julies.

If you're thinking about auto-promotion, maybe we could just add more supies? Nobody's put up serious ideas in a while...
Xkeeper
I don't really want to keep that going, though. In my opinion, you should either be a member who can get along people here (i.e. be of the same general mindset and capable of co-existing with people w/o getting rude or disruptive), or you should get out.

The problem is not knowing how to implement this fairly.

Bleh.
Xkeeper
Then again, I don't really know. Needing a private, closed group is what spawned Justus League itself; I guess on some level that sort of ... segregation?, of "trusted" and "not-trusted", was built into the design all along.

I still don't like it, though. But I'm not sure how to provide a safe, private space to people who need it, while still allowing the general public-at-large to exist, without fostering that sort of elitism-type feeling.

The current state is, for me, a very unhappy equilibrium.
Sanqui
1590

🦉
Level: 73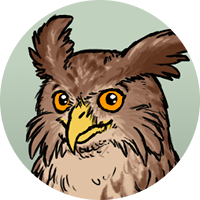 Posts: 1465/1594
EXP: 3436898
For next: 48970

Since: 12-20-09
From: Czech Republic

Since last post: 1 day
Last activity: 10 hours


Posted on 09-19-16 05:44:00 AM (last edited by Sanky at 09-19-16 05:44:27 AM)
Link | Quote
I understand, I understand. It's difficult to balance. I think we agree on the fact that the private areas provide a feeling of safety and comfort. And, by definition, a private area requires some barrier of entry.

It's like the internal blogging platform on tilde.town, it's private enough by the barrier of entry - you have to join tilde.town and play around enough to discover it.

The sad reality is that it's never black and white who you want in. I could interpret what you said earlier as "people who aren't fit to be supies shouldn't be here either", but in fact there are a few long time and established members who, for various reasons, have stayed on the normal power level.

I think we could just try being less cautious. The last supie was added 2013 - where's the hold up?
Xkeeper
Generally speaking, the lack of people to promote. Which in itself sort of raises another problem of the concept; if you let in some people but not others, and the others know, then... you get discontent. How do you explain to someone that they have been rejected, without making them upset enough to leave entirely?

tilde.town has the benefit of only being closed, for example. Someone is either in or out. Here, there is no such thing, because of the "intermediary" level.

The current situation isn't really ideal, either...
Xkeeper
I double post a lot, oh well. I'm the admin, I do what I want.


Anyway, I think the problem is that, for me, Jul is in this unhappy medium. It can either be "almost entirely open", where the use of the "private" area is discouraged except in cases where you need it, but that means that they sit there being idle and there isn't any reason to request/promote Super-members...

Or the whole forum (mostly) can be private, with only a small "public" area (TCRF/Gaming?) with the majority of "general" chat being behind closed-doors, but that means there's little for any non-Super-member to do, and if you get rejected from a request or something then you have no reason to stay.


Jul - General Chat - I wrote a lot of words about stuff, including this place
-
-
Rusted Logic