brian151
Banned
The administration (as well as a few users) have decided that you're creepy/weird enough that it's time to activate the sploded clause.
Laters.


Level: NaN



Posts: 211/-249
EXP: NaN
For next: 0

Since: 08-09-16

From: USA

Since last post: 266 days
Last activity: 239 days


I don't find it boring...

What's it mean, though?
Can't remember if you ever shared that somewhere, I either wasn't around, or it didn't soak into the brain cells... sry
Xkeeper

Level: 243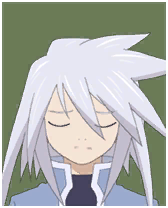 Posts: 22109/23358
EXP: 224352649
For next: 2562971

Since: 07-03-07

Pronouns: they/them, she/her, etc.

Since last post: 16 hours
Last activity: 4 hours


There's actually a thread for that, among other exciting questions
brian151
Banned
The administration (as well as a few users) have decided that you're creepy/weird enough that it's time to activate the sploded clause.
Laters.


Level: NaN



Posts: 213/-249
EXP: NaN
For next: 0

Since: 08-09-16

From: USA

Since last post: 266 days
Last activity: 239 days


*facepalm* yeah, read it, or well... the bio/history thing you linked, but it didn't heavily commit itself to memory, i guess.
Sanqui
1710

🦉
Level: 76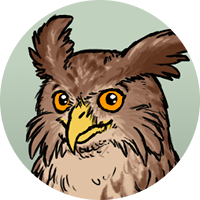 Posts: 1516/1715
EXP: 3921418
For next: 84642

Since: 12-20-09

Pronouns: any
From: Czechia (NEW!)

Since last post: 9 hours
Last activity: 1 hour


Posted on 07-06-17 09:57:36 AM (last edited by Sanqui at 07-06-17 09:58:01 AM)
Link | Quote
Update!

Originally posted by Sanqui

---

Funnily, Jul is one of the few "legacy" places I go by Sanky in nowadays. I might actually name change one day... or I might not.

---

I am now Sanqui almost exclusively. It feels right.

Reverend Crush
Member
Level: 11


Posts: 6/47
EXP: 5534
For next: 451

Since: 07-04-17

Pronouns: Dude
From: ATL

Since last post: 1 day
Last activity: 23 hours


Originally posted by Xkeeper

---

Man, I miss Whirlpool.

---


Me too, X. Me too.

romhacking.net just wasn't the same. I need more of Slime's Negers memes because apparently I'm horrible and my brain is rotten.
nym
Member
Level: 15



Posts: 39/49
EXP: 16326
For next: 58

Since: 02-11-12

From: Cartoon Hell

Since last post: 278 days
Last activity: 278 days


I actually don't use nym that often. Originally it was to keep new forums away from my old username which had about a decade of baggage that I didn't particularly like. But right now I care less so I guess here goes.

The first name I ever used that stuck was Volvex. I just smashed my keyboard and thought it sounded cool.

I've mostly gone by Lazlo Falconi, and occasionally TheRealLazloFalconi (nobody has ever impersonated me, I just like the way it sounds).

There was also a brief period where I went by Nylar. I don't remember why.
Rusted Logic