Kawaii-e

Paratroopa
Collecting Dust and Games
Level: 27


Posts: 36/142
EXP: 108599
For next: 7560

Since: 08-12-07

Pronouns: whatever
From: Rhinefalls

Since last post: 9 hours
Last activity: 39 min.


Now I understand why I didn't find that. As it loaded a site which needed JavaScript (having that disabled because of reasons), and wasn't a direct discord URL, I dismissed it as old news.

Sorry about that. But thank you anyway.
Xkeeper

Level: 250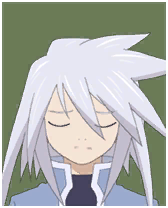 Posts: 23037/24696
EXP: 250286204
For next: 242807

Since: 07-03-07

Pronouns: they/them, she/her, etc.

Since last post: 1 day
Last activity: 7 hours


Like I said, it's just because we had someone who was abusing the system to invite themselves constantly, so we had to lock down invites... and then they used the "official" one, so we had to replace it with one that tries to forbid proxies, bots, or other things.

https://discord.gg/GhHB5d

Here is a typical invite link (it will last one hour).
Jamie

Level: 22



Posts: 74/123
EXP: 55101
For next: 3249

Since: 06-03-14

Pronouns: he/him
From: England

Since last post: 21 hours
Last activity: 16 hours


Posted on 10-24-18 11:25:25 AM (last edited by Jamie at 10-24-18 11:26:47 AM)
Link | Quote
Link doesn't work anymore neither does the one in the announcement :/

I'll need a 1 day one due to different timezone and whatnot, and the fact I don't always check
Rusted Logic