Xkeeper

Level: 244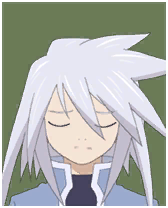 Posts: 21910/23358
EXP: 228653642
For next: 1533624

Since: 07-03-07

Pronouns: they/them, she/her, etc.

Since last post: 2 hours
Last activity: 2 hours


I really wanted to enjoy this game, but it feels so much more... hand-holdy than other games. I don't feel like I'm playing a game as much as I'm just moving the 🚶 to the 🚩 until another cutscene starts. Even the camera thing feels frustratingly tacked on, when it could've been like a fun Snap minigame.

I got a little ways into the second island, but I haven't played it in a few weeks. I'll try to get further, but... I dunno. It's just difficult to work up the energy to play it. The new mechanics are nice, with the gridless system really being different, and the automatic reporting of effectiveness... but things like the "Festival Plaza" (also known as the tedium timewaster) just feels awful. Ride Pokemon is an interesting solution to the HM slave problem, though, so cheers on them for that.

I also feel like there's grass everywhere. Maybe I just need to blow my entire in-game budget on Repels
Cuber456

Fuzzy
Don't mind me. Just passing through.
Level: 52


Posts: 706/776
EXP: 1061316
For next: 22524

Since: 02-19-12

From: Everywhere at once.

Since last post: 219 days
Last activity: 219 days


Originally posted by Xkeeper

---

I don't feel like I'm playing a game as much as I'm just moving the 🚶 to the 🚩 until another cutscene starts.

---

You might agree with this GIF. Can't say how accurate it is since I don't have S&M. I thought it was amusing nonetheless.
DigitalBasic
Pancakes!
Level: 167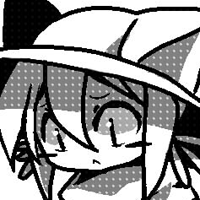 Posts: 9666/9697
EXP: 61161816
For next: 296758

Since: 07-03-07

Pronouns: they/them

Since last post: 157 days
Last activity: 150 days


I'm still playing this even though I beat the main storyline. There's a lot of things I can do and I'm enjoying it still, which says a lot since I usually tend to not care too much about post-game Pokemon. It is also easier to care about IVs if you are into that since you can see them via the PC with ease (although you have to reach that point). I don't but it helps for something that is in the post-game.

I just hate how all the online features are in Festival Plaza. That's the worst thing.
FieryIce

Luigi
不知道该写什么
Level: 113


Posts: 4018/4117
EXP: 15780723
For next: 37838

Since: 12-17-08


Since last post: 64 days
Last activity: 3 days


Posted on 12-27-16 10:55:43 PM (last edited by FieryIce at 12-27-16 10:56:38 PM)
Link | Quote
Who else bought this?




Also, I completed the Pokedex recently! This is my first time ever getting the shiny charm!
Lunaria


Moon Bunny! :3
Level: 132


Posts: 5282/5602
EXP: 26772919
For next: 359014

Since: 07-28-07

Pronouns: she/her
From: pile of fluff

Since last post: 3 days
Last activity: 9 hours


Soooo. Something I was thinking about tonight, why can't some pokemon species talk?

You have the Rotom pokedex, and the Rotom in it talks to you. So clearly it has the intelligence for communicating to humans. So obviously there must be a biological limitation then? It just seems a bit weird. After possessing the pokedex it would seem likely it has the knowledge of what wavelength of sound to communicate with humans it need to use. And given that it's an electric ghost, it does not seem too farfetch'd that it would figure something out. I mean, I realize the real answer is obviously because it's not relevant to the game and it would upset the status quo.

IDK, I guess I'm just disappointed of the game and I want something to whine about.


It came with the used N3DS XL I bought, so it's not like I payed much of anything for the game. It still disappointed me though. For me exploration is one of the most important things in a game. Nothing is a bigger let down than a game that touts exploration and adventure as their base principles..., and then delivers a completely railroaded experience. It's even worse when the slightest detour off the rails gets you punched in the face by a road block that completely breaks your immersion. No, I do not think it's reasonable that this guy clogs up the entire freaking car sized road because he wants to look for every single piece of trash on the ground. They could at least have TRIED to make it believable!

I liked some of the characters, even if the story itself was rather unremarkable. I still feel they ended Lillies arc in a very half-arsed and unsatisfying way though. And so far the post game does look at all that interesting to me either. I have not started the game since the session where the credits rolled, and to be honest? I don't really feel interested in coming back. If this is what pokemon has become, then I guess it's just not for me anymore. I found Pokemon Super Mystery Dungeon more interesting of a title..., and mystery dungeon games are not particularly interesting on their own. :I
Sanqui
1750

🦉
Level: 77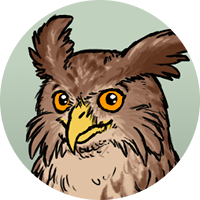 Posts: 1501/1750
EXP: 4142187
For next: 48942

Since: 12-20-09

Pronouns: any
From: Czechia (NEW!)

Since last post: 9 days
Last activity: 7 days


I'll also drop something honest here.

I've gone through the game pretty slowly and stopped pretty early in, right after the water trial. And I just... I'm completely jaded. This may be in part due to other things in my life, but I have no will to play any further. I certainly can't see myself beating this game. So I guess this is it with me and Pokémon Moon.

I do like Decidueye though.
FieryIce

Luigi
不知道该写什么
Level: 113


Posts: 4037/4117
EXP: 15780723
For next: 37838

Since: 12-17-08


Since last post: 64 days
Last activity: 3 days


I've been meaning to replay this for a while now but I keep hoping that Pokemon Stars will actually happen and come for the Switch. I guess I'll wait until E3 before I decide to replay Sun.
Rusted Logic