Tarale
Catgirl
C:\ DOS
C:\ DOS RUN
RUN DOS RUN
Level: 83


Posts: 1800/1876
EXP: 5222901
For next: 209320

Since: 07-23-07

Pronouns: she/her

Since last post: 2 days
Last activity: 19 hours


Originally posted by Reimu

---

Mine can be terrible when it disconnects me for no apparent reason, especially when it's humid outside after a thunderstorm. Spectrum internet must be weak to humidity or something.

---

Yeah, all the wireless stuff is super sensitive to that kind of thing. Very frustrating and annoying, but usually used when fixed-cable options are either not possible or prohibitively expensive.


My internet speed hasn't changed. No point me posting a new screenshot. But Australian ISPs were forced to stop advertising theoretical speeds now. So, if you have a 100/40 Mbps connection they have to advertise what it will actually get during typical peak times with everyone on the network fucking up the inadequate backhaul.
Peardian

Magikoopa

16/3/1: KvSG #479 is up!

Level: 149


Posts: 7399/7432
EXP: 41130991
For next: 204148

Since: 08-02-07

From: Isle Delfino

Since last post: 4 days
Last activity: 16 hours


I'm not sure if it's my ISP doing it or if Google is doing weird stuff, but for the past few weeks, my YouTube connection has been awful. I'll randomly get like 200 Kbps connections on YouTube videos while everything else works at perfectly normal speed. It's really annoying because there seems to be no rhyme or reason for it.

Otherwise, I get this:

Toshi
User
Level: 8


Posts: 12/22
EXP: 1766
For next: 421

Since: 01-24-18

Pronouns: he/him

Since last post: 14 days
Last activity: 2 hours


Posted on 08-04-18 12:27:11 AM (last edited by Xkeeper at 09-28-18 02:26:54 PM)
Link | Quote


i dont know what happened but it did boost my download speed. i dont know if this is a night thing, since i tried downloading a game from steam this morning and only got like 200kbps.

EDIT (8/4/2018): the internet was down this whole morning, fun stuff!!
xdaniel
780

Level: 56


Posts: 765/786
EXP: 1327894
For next: 70282

Since: 12-04-08

Pronouns: he/him
From: Germany

Since last post: 2 hours
Last activity: 1 hour


Having some sort of outage.




Fun stuff.

That said, I really appreciate how lightweight Jul/Acmlmboard is - it's actually still usable while Twitter and co. are a chore right now.

Xkeeper

Level: 250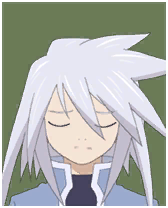 Posts: 23358/24681
EXP: 249831730
For next: 697281

Since: 07-03-07

Pronouns: they/them, she/her, etc.

Since last post: 1 day
Last activity: 3 hours


It was usually really good, but lately we've been having constant outages at home, often around late nights past 10 PM. It's been bad enough that our data usage over cellular is over 4.5 GB, and we're still not done with the month yet


I really need to call our ISP since this started with a particularly bad one a few days ago, but of course the main time they're available is also when I'm stuck at work
Kazinsal
Amazing Flyin' Hammer Bro
Level: 49


Posts: 613/620
EXP: 824985
For next: 58898

Since: 01-18-11

Pronouns: he/him, they/them
From: Victoria, Canada

Since last post: 5 days
Last activity: 14 hours


I just had to DM my ISP on Twitter about a BGP issue.

They solved it.

Worth the $120/month I think.
Dprotp
GIRL'S GOT A PENITENTIARY BODY
Level: 102


Posts: 3056/3076
EXP: 10990897
For next: 99070

Since: 07-04-07

Pronouns: he/him
From: in the heart of silicon valley, uh oh

Since last post: 1 day
Last activity: 13 hours




comcast just deciding to do whatever the fuck they want with any page you view is really something
dotUser

Level: 86



Posts: 2314/2322
EXP: 6073927
For next: 68180

Since: 10-19-10

Pronouns: she/her, they/them
From: a particularly peculiar tiny store's back shelf

Since last post: 9 days
Last activity: 3 days


Originally posted by Dprotp

---

(img snip)

comcast just deciding to do whatever the fuck they want with any page you view is really something

---


*begins selling pitchforks and torches, and a hybrid of the two, the torch-fork*
StapleButter
Member
Level: 42


Posts: 494/505
EXP: 518562
For next: 2800

Since: 02-24-13

From: your dreams

Since last post: 8 days
Last activity: 5 hours


my mobile provider is... amusing, to say the least.


* separate data caps! 100GB, but only in 4G mode. under other modes, it's 3GB. (under normal usage, I don't reach the 100GB cap, but the 3GB one is quickly reached)

* when the data cap is reached, speed is throttled. (which means, below 56K speed. not even kidding)

* their coverage is incomplete, which they compensate by borrowing another operator's network. they don't seem to support 4G through that other network.

* when my phone switches to 3G, it typically means it switched to the other network, and will not switch back to the 'proper' network until the connection is reset (toggling airplane mode).


tldr proper speeds only exist in 4G mode so I need to check for it
Rusted Logic