Sponty
Part boy, part car; Boycar, Protector and King of Chilladelphia
Level: 174


Posts: 10901/11009
EXP: 70897107
For next: 760

Since: 08-24-07
From: Canada

Since last post: 34 days
Last activity: 12 days



Surprisingly, internet is the only service Telus offers that isn't horrendously overpriced for what you get (looking at you, mobile and TV
)
xdaniel
670

Level: 51


Posts: 650/674
EXP: 1005090
For next: 8848

Since: 12-04-08
From: Germany

Since last post: 1 day
Last activity: 6 hours


Originally posted by xdaniel

---

---

Switched ISPs - and technology, really - half a year, 9 months or so ago, to internet, phone and HDTV via cable for 35€/month (45€ after the first IIRC two years) and it's... no longer terrible, far from it:




It still has its warts, tho, ex. how it's "up to 120 Mb/s down" but never reaches much more than 90 in practice, some TV channels glitch out for a few seconds every few minutes, things like that.

maorgamer322
Newcomer
Level: 5



Posts: 6/6
EXP: 319
For next: 210

Since: 09-01-16


Since last post: 54 days
Last activity: 40 days


https://imgur.com/a/p8V1R

I have not much to complain about.
Sammy

Level: 8


Posts: 9/20
EXP: 1713
For next: 474

Since: 12-14-16
From: Newbury, MA

Since last post: 46 days
Last activity: 35 days




Not bad for a boarding school. Apparently it was worse last year since a bunch of guys in my dorm were playing World of Warcraft all the time which destroyed the bandwidth for everyone else.
Sanqui
1590

🦉
Level: 73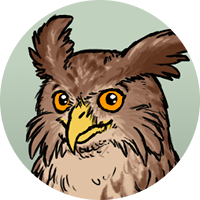 Posts: 1584/1598
EXP: 3451024
For next: 34844

Since: 12-20-09
From: Czech Republic

Since last post: 4 hours
Last activity: 57 min.


Posted on 10-25-17 02:57:12 PM (last edited by Sanqui at 10-25-17 02:57:30 PM)
Link | Quote

Eduroam fares really well here in campus, even at a pretty peak time (9pm). But it could be 4MiB for all I care instead, if it would be stable instead...
Sponty
Part boy, part car; Boycar, Protector and King of Chilladelphia
Level: 174


Posts: 11007/11009
EXP: 70897107
For next: 760

Since: 08-24-07
From: Canada

Since last post: 34 days
Last activity: 12 days




We upgraded again recently. Upload's usually at 250-275 as well.
Tarale
Catgirl
Butts
Level: 66


Posts: 1105/1143
EXP: 2382029
For next: 79822

Since: 07-23-07


Since last post: 1 hour
Last activity: 1 hour


Originally posted by Sponty

---



We upgraded again recently. Upload's usually at 250-275 as well.

---

I knew someone'd out-smug me.
MY PING IS BETTER LOL
Rusted Logic