Xkeeper

Level: 250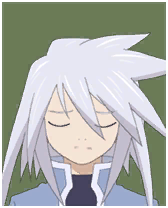 Posts: 21706/24691
EXP: 250106984
For next: 422027

Since: 07-03-07

Pronouns: they/them, she/her, etc.

Since last post: 3 days
Last activity: 3 hours


the server was migrated because DreamHost did something or other and I missed the memo but everything seems to be working now (???) so


wlep
RanAS
Member
Level: 40


Posts: 148/498
EXP: 430315
For next: 10994

Since: 10-10-14

From: Brazil

Since last post: 2 days
Last activity: 1 day


Ah, I was wondering why I was getting a very outdated MySQL error page. (it had an image linking to xkeeper.shacknet.nu:5 ) That explains it.
Peardian

Magikoopa

16/3/1: KvSG #479 is up!

Level: 149


Posts: 7290/7432
EXP: 41151444
For next: 183695

Since: 08-02-07

From: Isle Delfino

Since last post: 8 days
Last activity: 2 hours


I keep reading "outage" as "outrage" for some reason.
Rusted Logic