Hiccup
Member
Disgustingly Naive Smartass
Level: 52



Posts: 637/727
EXP: 1082702
For next: 1138

Since: 05-19-09


Since last post: 9 days
Last activity: 4 hours


Posted on 02-02-16 10:50:33 AM (last edited by Hiccup at 02-02-16 10:51:23 AM)
Link | Quote
There was a thread about this in 2010, but it never came to definite conclusion.

Places you can find SRLs:
Some Wii games (like Animal Crossing: City Folk)
Wii U Virtual DS

I wanted to compare a Wii U Virtual DS ROM (they have the SRL extension) with the equivalent real DS version but I can't do that if they are in different formats.

Here is an xdelta patch that turns Mario Kart DS (USA) [decrypted] into the USA Virtual Console version:
https://drive.google.com/file/d/0B_yBl-184usmUFRaLWt3d1czTm8/view?usp=sharing
StapleButter
Member
Level: 39


Posts: 172/459
EXP: 402295
For next: 2476

Since: 02-24-13
From: your dreams

Since last post: 20 days
Last activity: 11 days


pretty sure they're the same thing considering that .srl is the image ready to be burned on a cart and .nds is dumped from a cart


there might be differences with SRL's that aren't meant to be burned on a cart


also, .srl might be partially encrypted (DS ROMs have partial encryption, but most dumps you can find are decrypted)
Hiccup
Member
Disgustingly Naive Smartass
Level: 52



Posts: 638/727
EXP: 1082702
For next: 1138

Since: 05-19-09


Since last post: 9 days
Last activity: 4 hours


Posted on 02-02-16 10:59:06 AM (last edited by Hiccup at 02-02-16 11:10:32 AM)
Link | Quote
Know of any good decryption/encryption tools to try out? I don't think encryptds is up-to-date.
Cuber456

Melon Bug
Don't mind me. Just passing through.
Level: 50


Posts: 635/745
EXP: 919588
For next: 27729

Since: 02-19-12
From: Everywhere at once.

Since last post: 39 days
Last activity: 8 hours


The only time I have ever come across an SRL file is with the Metroid Fusion and Metroid Zero Mission prototypes.

Not sure what the acronym really stands for but I was able to run those ROMs with no$gba.

This could just be a weird case though. Renaming the extensions of those ROMs to GBA made them run in other emulators too like Visual Boy Advance.
StapleButter
Member
Level: 39


Posts: 173/459
EXP: 402295
For next: 2476

Since: 02-24-13
From: your dreams

Since last post: 20 days
Last activity: 11 days


srl might mean 'serial', maybe the hardware Nintendo used to burn carts worked over a serial port? dunno
Rena

Star Mario
Fennel
Level: 127


Posts: 5221/5239
EXP: 23121685
For next: 604881

Since: 07-22-07
From: RSP Segment 6

Since last post: 37 days
Last activity: 24 days


Posted on 12-10-16 07:20:17 AM (last edited by Rena at 12-10-16 07:20:49 AM)
Link | Quote
I believe .srl is the file extension Nintendo uses for DS executables, which may or may not be exact images of a cartridge. .nds is the extension everyone else uses, but again this can be either a raw cartridge dump, a decrypted dump, or a plain executable that's not meant to be burned to cartridge at all (eg most homebrew ROMs, that are loaded by some flash cart's launcher instead of the DS firmware). I have no idea what "srl" actually stands for.

So in summary: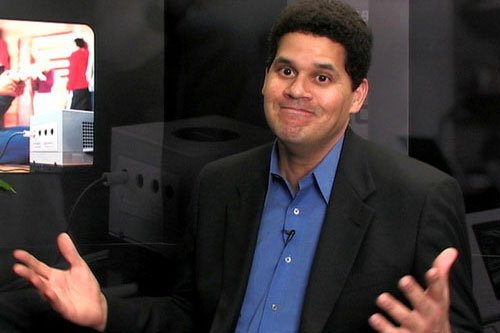 einstein95
Member
Level: 33



Posts: 276/305
EXP: 214938
For next: 14241

Since: 04-11-13


Since last post: 7 days
Last activity: 1 day


Posted on 12-10-16 07:29:41 AM (last edited by einstein95 at 12-10-16 07:31:07 AM)
Link | Quote
To Hiccup:
If you bothered to open it up in a hex editor or did a binary comparison, you'd notice that the DS srl is essentially the same as an encrypted cart image, just including garbage data that is undumpable.
Hiccup
Member
Disgustingly Naive Smartass
Level: 52



Posts: 703/727
EXP: 1082702
For next: 1138

Since: 05-19-09


Since last post: 9 days
Last activity: 4 hours


Posted on 12-15-16 01:36:05 PM (last edited by Hiccup at 12-19-16 08:06:52 AM)
Link | Quote
* What is different, other than the garbage data?
* Where is the garbage data?
* How can one properly encrypt and decrypt an NDS ROM?
Rusted Logic