Tiden
There was a helicopter here. It's gone now. The only proof of its existence is a smouldering cockpit, and the exploded remains of a rocket with a trollface.
Level: 139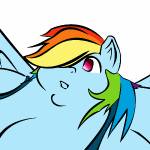 Posts: 6476/6486
EXP: 32287434
For next: 180011

Since: 07-03-07


Since last post: 140 days
Last activity: 11 days


Dorito
GIRL'S GOT A PENITENTIARY BODY
Level: 99


Posts: 2805/2966
EXP: 9983237
For next: 16763

Since: 07-04-07
From: in the heart of silicon valley, uh oh

Since last post: 14 hours
Last activity: 14 hours


Posted on 01-20-16 12:46:41 AM (last edited by Dorito at 01-20-16 12:47:26 AM)
Link | Quote
gimme some sugar
RanAS
Member
Level: 31


Posts: 139/291
EXP: 169385
For next: 15978

Since: 10-10-14
From: Brazil

Since last post: 3 days
Last activity: 1 day


I find it funny how one is called the "Real Dr.", like, all of the other ones aren't real. THERE CAN ONLY BE ONE REAL DOCTOR.
Q
Seeker of the tru7h
Level: 97


Posts: 2696/2780
EXP: 9023614
For next: 293711

Since: 08-02-07
From: Nowhere

Since last post: 26 days
Last activity: 14 hours


Incidentally, those are the 23 different flavors used to make Dr Pepper.

Of course, that leaves out Real Dr. since Dr Pepper obviously isn't a real doctor.
RanAS
Member
Level: 31


Posts: 140/291
EXP: 169385
For next: 15978

Since: 10-10-14
From: Brazil

Since last post: 3 days
Last activity: 1 day


Fun fact: I just woke up today and I remembered one of my dreams, which was me drinking 22 Coca-Cola cans for whatever reason. I'm not joking.

I may need a Dr. now.
Zeether

Level: 26


Posts: 51/167
EXP: 94339
For next: 7936

Since: 09-23-12


Since last post: 2 days
Last activity: 1 day


DOCTOR DOCTOR LOVE
SHE PUT ME TO THE LIMIT
CUT CUT CUT DEEP INSIDE MY HEART
DOCTOR DOCTOR LOVE
TAKE CARE OF MY EMOTION
BAD BAD BAD MEDICINE
Gabu

Star Mario
Placeholder Ikachan until :effort: is found
Level: 160


Posts: 9504/9714
EXP: 52889192
For next: 63807

Since: 08-10-09
From: Santa Cruisin' USA

Since last post: 1 day
Last activity: 21 hours


I could go for a Dr. Chill right about now. B)
Rusted Logic