Sanqui
1590

🦉
Level: 73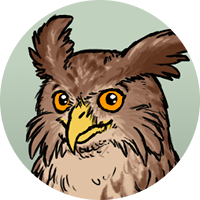 Posts: 1459/1590
EXP: 3408933
For next: 76935

Since: 12-20-09
From: Czech Republic

Since last post: 21 hours
Last activity: 21 hours


I have no idea what you're talking about. Anyway, on topic, did anybody upgrade to AcmlmOS 10 yet? It keeps nagging me to do so.
StapleButter
Member
Level: 40


Posts: 325/461
EXP: 411517
For next: 29792

Since: 02-24-13
From: your dreams

Since last post: 29 days
Last activity: 5 days


pretty sure that Starroad32 guy was the IE6 guy...


anyway, no, I'm not getting AcmlmOS 10. They axed code-based graphics customization, boo. And they're trying to make it be for tablets.
Kak

gg photobucket
Level: 68


Posts: 1567/1638
EXP: 2599791
For next: 129009

Since: 09-03-13
From: ???

Since last post: 20 days
Last activity: 3 days


Posted on 08-12-16 07:28:30 PM (last edited by Schezo at 08-12-16 07:29:26 PM)
Link | Quote
Hmmm, 10 means 'A' in hexadecimal.

Are we sure they aren't trying to trick us into upgrading to the infamous .A branch of AcmlmOS?
StapleButter
Member
Level: 40


Posts: 326/461
EXP: 411517
For next: 29792

Since: 02-24-13
From: your dreams

Since last post: 29 days
Last activity: 5 days


Wouldn't surprise me if they had a backdoor on it. heh
skyu

Level: 16


Posts: 36/83
EXP: 17332
For next: 2924

Since: 06-11-16
From: a grave

Since last post: 1.0 years
Last activity: 1.0 years


we all know how much Staple loves backdoors :^)
Rusted Logic