minsker
Random nobody
Level: 4


Posts: 3/3
EXP: 168
For next: 111

Since: 10-03-15

From: New Zealand

Since last post: 2.0 years
Last activity: 2.0 years


So this is my art thread
UH I don't really know what to say here except I'm only gonna post some of my art some of it's really bad

Anyways, here's some old fanart of... a thing. From January.



This is from April, it's one of my characters.



In August I drew Sanae Kochiya with a cat??



There's this thing I'm doing this month called OC-tober, you draw a different character of yours everyday for the month. I'm a bit behind though so I've only finished Day 1, which was an old OC.



..yeah.
Xkeeper

Level: 244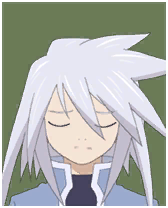 Posts: 21653/23358
EXP: 227558703
For next: 2628563

Since: 07-03-07

Pronouns: they/them, she/her, etc.

Since last post: 2 days
Last activity: 19 hours


It's... actually not that bad? I think it's actually pretty good tbh, though the fact that none of them have legs is a little weird. Probably just the fact that they usually have the lower clothes, but nothing else, even when other things (like that sword?) fades out.

I'd comment more but it's 11 PM and I'm still at the office sooo
Rusted Logic