Delpolo
The local lurker.
Level: 55


Posts: 687/737
EXP: 1274214
For next: 39975

Since: 09-12-07

Pronouns: he/him/his

Since last post: 43 days
Last activity: 51 min.


For the last few days I've been resetting my Pokemon Omega Ruby file in order to stockpile the current Rayquaza event distribution, and I've been giving a bit more thought to what I should name my playable character. Back when the Diancie event was going on I cycled through languages (and looked up good names for each language starting with "A") before getting bored of that, but this time I'm sticking to English names and thus had to think more about names.

Basically, what are some of your favorite names in English? It can be a name you'd love to give to your theoretical future child, a fictional character's name you think is interesting, a name whose sound you like...



One of the links in Randall Munroe's (very empty) blog is the Baby Name Wizard which analyzes name trends over very long periods of time. It's probably a bit vain but I quite like a lot of the names in the "Names for Your Genius Baby" post... Elizabeth has already been a name I liked for quite a while (as a friend way back in 1st grade had that name) but I'd also say Henry and Alice are pretty nice.

I feel like three names is a fairly short list though, hence me wanting to hear about all your favorites. =P
2Tie

Rumours of my death have been greatly exaggerated.
Level: 63


Posts: 767/1090
EXP: 2023504
For next: 73648

Since: 02-22-10

Pronouns: whatever you want
From: here

Since last post: 1 day
Last activity: 55 min.


All I know is, in the off-chance I ever have a son, my choice fer name would be James Timothy 2Tie. I really rather like James as a first name (bonus points if you can guess the two individuals named James who I like most) and Timothy is a family tradition for the firstborn male (at least from the eldest child of the generation...) and of course my last naem



In the even less likely chance I have a girl, I'm thinking something like Bethany Rose 2Tie. Dunno.





as far as foreign names though, one time when i was perusing through articles on physician-assisted suicide for a research paper and one of them was written by a man named Vladislov Crow. Hella badass.
Sanqui
1750

🦉
Level: 77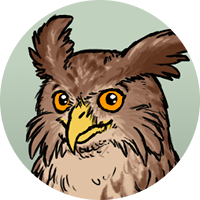 Posts: 1386/1756
EXP: 4179699
For next: 11430

Since: 12-20-09

Pronouns: any
From: Czechia (NEW!)

Since last post: 22 hours
Last activity: 10 hours


Posted on 09-12-15 06:40:50 PM (last edited by Sanky at 09-20-15 01:02:18 PM)
Link | Quote
Czech doesn't have gender neutral names, so I like them in English. So names like Alex.

I'm not a fan of giving children wacky names, I don't think it's very fun for the child. Children names should stay low key.

I also happen to be a fan of self-naming, and think it could be more prevalent. It'd be really cool if it were the norm to change your name to one of your choosing at some point.
Kak
heh
Level: 73


Posts: 1479/1810
EXP: 3332920
For next: 152948

Since: 09-03-13

From: ???

Since last post: 1 day
Last activity: 21 min.


I'm very bad at naming things. In games or whatnot I usually just give the character the same name as my nick (Kak).

What I'm sure about is what not to do. I will never give people historical names, especially after what one of my relatives did and it was very bad (not going into details). Similarly, I won't choose wacky names for them.

I'll very likely go for standard names.
StapleButter
Member
Level: 42


Posts: 148/501
EXP: 509452
For next: 11910

Since: 02-24-13

From: your dreams

Since last post: 21 hours
Last activity: 21 hours


In games and all, I tend to give things randomcrap names like 'blarg' or whatever crosses my mind at the time.


As far as naming a real kid goes... no fucking idea. Blarg?
Xkeeper

Level: 244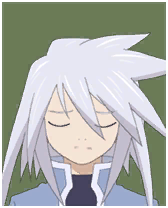 Posts: 21646/23358
EXP: 229347818
For next: 839448

Since: 07-03-07

Pronouns: they/them, she/her, etc.

Since last post: 21 hours
Last activity: 8 hours


---

Basically, what are some of your favorite names in English?

---

For some reason I have always liked the name "Max" (but not for any particular person or thing). I never really knew why.

I am also biased against "Alex", but that is mostly because it is both my name and the name of a lot of other people.



---

It can be a name you'd love to give to your theoretical future child

---
< bad opinions >
Rusted Logic