Jul - News - BPD stops violent plot during Pokemon Championship at Hynes Convention Center
-
-
FieryIce

Luigi
不知道该写什么
Level: 114


Posts: 3992/4118
EXP: 15911682
For next: 397885

Since: 12-17-08


Since last post: 35 days
Last activity: 5 days


http://www.myfoxboston.com/story/29860467/2-men-arrested-with-several-guns-near-pokemon-world-championship
---

BOSTON (MyFoxBoston.com) –Two men have been arrested after allegedly threatening violence to attendees at the Pokemon World Championship in Boston.

A release from the Boston Police Department says they were notified of the social media threats on Thursday and were able to stop the two suspects as they attempted to enter the event a few hours later. The men were not arrested at that time.

Detectives discovered that the two men had driven from Iowa with several guns in their vehicle that they did not have licenses for.

After obtaining a search warrant for the vehicle, police found a 12-gauge shotgun, an AR-15, several hundred rounds of ammunition and a hunting knife.

On Friday, arrest warrants were issued for 18-year-old Kevin Norton and 27-year-old James Stumbo and the men were taken in to custody at their hotel in Saugus.

"The relationship between police and private sector security is important in both our community policing philosophy, as well as our counter-terrorism strategy. This incident is a good example of private security reaching out to their local Boston police district and relaying information to detectives and BRIC analysts in order to identify the very real threat," BPD Bureau of Intelligence and Analysis Commander Superintendent Paul Fitzgerald said.

Both men are charged with unlawful possession of a firearm, unlawful possession of ammunition and other firearm related offenses.

In a statement, the Pokemon Company said they were made aware of the threat after attendees notified them of posts on social media.

"Prior to the event this weekend, our community of players made us aware of a security issue. We gathered information and gave it as soon as possible to the authorities at the John B. Hynes Veterans Memorial Convention Center who acted swiftly and spearheaded communication with the Boston Police Department. Due to quick action, the potential threat was resolved. The Pokémon Company International takes the safety of our fans seriously and will continue to ensure proper security measures are a priority."

The FBI is assisting the Boston Police Department with this investigation.

---


Seriously, what the fuck is up with these people? I'm so glad the police was able to track them down and stop them in time, but still this is pretty scary. I wonder what the motive was.
Peardian

Magikoopa

16/3/1: KvSG #479 is up!

Level: 149


Posts: 7196/7433
EXP: 41178321
For next: 156818

Since: 08-02-07

From: Isle Delfino

Since last post: 1 day
Last activity: 1 day


*insert joke about Team Rocket here*

But seriously, I'm really glad the plan was stopped. I can't imagine how many casualties there would have been if it had gone through, considering the average age of the people there.
Cuber456

Fuzzy
Don't mind me. Just passing through.
Level: 52


Posts: 619/776
EXP: 1073756
For next: 10084

Since: 02-19-12

From: Everywhere at once.

Since last post: 276 days
Last activity: 276 days


It's double weird. For one, I didn't even know there was a "Pokemon World Championship" happening in my state.

Two, I am curious what the motive was. Perhaps they had an axe to grind or maybe they had a few loose screws, or both. Must be more than a few loose screws if they drove all the way from Iowa. I hope more details about motives are revealed.

In any case, these guys are fucked for life. You can thank these sacks of shit for the inevitable heightened security that there will probably be at conventions, expos and what have you from now on.
Sanqui
1760

🦉
Level: 78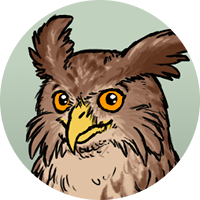 Posts: 1381/1761
EXP: 4218255
For next: 163971

Since: 12-20-09

Pronouns: any
From: Czechia (NEW!)

Since last post: 9 days
Last activity: 2 days


Posted on 08-24-15 04:50:35 AM (last edited by Sanky at 08-24-15 10:17:37 AM)
Link | Quote
Apparently they were actually both qualified and signed up for the TCG tournament. What the fuck?

Scary.
Jul - News - BPD stops violent plot during Pokemon Championship at Hynes Convention Center
-
-
Rusted Logic