Jul - Meta - Minor rules update
-
-
Xkeeper

Level: 250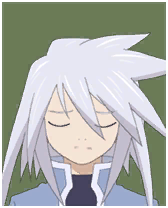 Posts: 21561/24691
EXP: 250097308
For next: 431703

Since: 07-03-07

Pronouns: they/them, she/her, etc.

Since last post: 2 days
Last activity: 2 days


I'm stealing this one from the goon Space Station 13 server:


---

Sploded clause

If you have been a consistently terrible player for a long time, the admins can ban you purely based your history alone.

The enforcement of this rule generally requires several admins to be in agreement that you are utter shit and a hopeless detriment to the server to take effect. This is not something to be proud of.

---



Basically, if you are a consistently terrible poster, you can be banned even if you aren't breaking any rules per se.

Chances are if you are reading this you don't have anything to worry about. But it's there for those times when someone is being a terrible poster while managing to not run afoul of the actual rules.
Girlydragon
2940

Possibly neither Girly nor Dragon.
Level: 100


Posts: 2865/2945
EXP: 10279661
For next: 74735

Since: 07-21-07

From: Sweden

Since last post: 7 days
Last activity: 38 min.


I always though this was implicit by using Rule 1 and Rule 7 in tandem.

Admins can do whatever they want, and if they want you gone you gone, not buts.


But I guess being a bit clearer is never wrong.
Peardian

Magikoopa

16/3/1: KvSG #479 is up!

Level: 149


Posts: 7179/7432
EXP: 41149840
For next: 185299

Since: 08-02-07

From: Isle Delfino

Since last post: 7 days
Last activity: 10 hours


I am okay with this.

I can think of a couple of other forums where this rule would have been useful.
nym
Member
Level: 16



Posts: 30/49
EXP: 17051
For next: 3205

Since: 02-11-12

From: Cartoon Hell

Since last post: 1.0 years
Last activity: 1.0 years


I have a feeling I know who this is about...
Jul - Meta - Minor rules update
-
-
Rusted Logic