Termingamer2-JD
Telling people to kill themselves is no way to be, son.

Level: 13


Posts: 42/43
EXP: 9749
For next: 518

Since: 07-15-15

From: Lost

Since last post: 3.0 years
Last activity: 86 days


http://mariomansion.net/profile/166-thetermingamer/

Really? Why the fuck is there an actual person who wants to impersonate a big moron, and manages to speak like them?

Ugh. Wishing that Dabby Mago was under a bus himself. Everyone seem to think I am the spammer, I can't get around the site proxy protection. Someone who want to give me bad name, unfortunately, I already have a bad name to myself.


FUCK YOU YOU DABBY WANKER, GO TERMINATE YOURSELF, YOU USELESS PIECE OF SHIT

Oh, and this person says 'I love it SquidEmpress is dead'. That's pretty disrespectful to one of K64's most trusted users in the past. Like saying Taryn is good to be dead, to some of you oldies (I don't know).

Also I might quit the internet if this shit-faced prick decides to frame me in the next week.
Xkeeper

Level: 244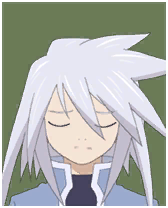 Posts: 21560/23358
EXP: 229419466
For next: 767800

Since: 07-03-07

Pronouns: they/them, she/her, etc.

Since last post: 5 hours
Last activity: 3 hours


Posted on 08-11-15 05:49:22 AM
Link
One, cross-site bullshit like this really isn't cool.

Two, childish namecalling like this isn't cool, either.

Three, telling people to kill themselves is definitely not cool, and is a quick ticket to a gray name.


Unfortunately, like IE6, your time on this board appears to be over.
Rusted Logic