Xkeeper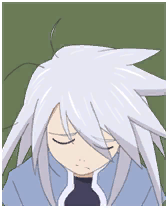 I was thinking about it, but I didn't get much fun out of the original Splatoon, and from what I've seen the sequel isn't much different. Which is good if you enjoyed it!

I'm kind of torn on Pearl and Marina though. Marina is cool, Pearl just seems like an ass. But again, that's just from what I've absorbed by watching the game.
Dorito
GIRL'S GOT A PENITENTIARY BODY
Level: 99


Posts: 2934/2962
EXP: 9930172
For next: 69828

Since: 07-04-07
From: in the heart of silicon valley, uh oh

Since last post: 6 days
Last activity: 6 days


Posted on 07-27-17 01:36:02 AM (last edited by Dorito at 07-27-17 01:36:40 AM)
Link | Quote
nintendo deleted alex zandra's thing from splatoon sooooo oopsie nintendo
Delpolo
The local lurker.
Level: 54


Posts: 729/733
EXP: 1211028
For next: 22842

Since: 09-12-07


Since last post: 13 days
Last activity: 5 hours


Posted on 07-28-17 08:02:41 PM (last edited by Delpolo at 07-28-17 10:38:01 PM)
Link | Quote
Didn't touch the Testfires, but after watching some midnight-release streams and hearing about friends getting the game I impulse-bought it as well... and it's been pretty rad! The story mode level design is pretty good, separating Ranked mode's ranks between each mode (and making the squad ranked stuff not have letter ranks either) doesn't let players rely on just one mode they're good at to climb to the top, and oh my god Salmon Run is super fun with friends.




The new Dualies have been pretty fun too (and it seems like there'll be new long-range dualies tonight!), although I'm so used to having all the weapons and gear in the first game that having to start over is kinda painful... Oh well.


EDIT - Oh yeah, new NA and EU Splatfest voting should be up, I think. Mayo VS Ketchup!
Xenesis
Actually a Doctor
Level: 91


Posts: 2390/2404
EXP: 7237743
For next: 231169

Since: 07-28-07
From: The Land of Kangaroos and Drop Bears

Since last post: 7 days
Last activity: 5 days


Yeah, I've got a copy of Splat 2 as well. My wife made sure we had a day 1 copy hahah.

Salmon Run is neat, but I hardly get to play because the ping-matching is really tight and I'm at a fairly low level at the moment. Only get to play in pre-arranged squads.

I dislike that league is limited to B-rank and above only, considering that's how I almost exclusively played Splat 1. The single player is a bit of a drag I'm finding...but I'll finish it eventually.
Xkeeper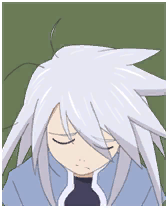 Is there any justification given for why one of the modes is time-restricted? That seems really weird.
Eppy37
6220
Alisa~
Level: 137


Posts: 6218/6225
EXP: 30177438
For next: 695417

Since: 07-23-07
From: Boguslovania

Since last post: 1 day
Last activity: 1 day


It's because of that that I haven't even played that mode yet...
Rusted Logic