Jul - Meta - Anyone else having this problem?
-
-
DarkSpacer
Member
Level: 29


Posts: 175/184
EXP: 140321
For next: 7564

Since: 03-23-10


Since last post: 2.0 years
Last activity: 1.0 years


Posted on 03-01-15 03:02:39 PM (last edited by DarkSpacer at 03-01-15 03:10:48 PM)
Link | Quote
Do any of you have this weird problem where if you go to edit your profile, and then go back to re-edit it, the edit field appears to be blank?

That's happening to me. And a conversation with Xkeeper revealed that my MacBook Pro is inserting smart quotes instead of regular quotes, which causes the board to choke when it tries to format the content for editing.

So I turned that off in System Preferences. To no effect.

So now I'm lost on what to do next. Any ideas?

EDIT: Oh crap. Just realized this is in the wrong forum. Can someone move this?
Q
Mis7eryMyra
Level: 100


Posts: 2660/2908
EXP: 10071158
For next: 283238

Since: 08-02-07

Pronouns: she/her
From: Nowhere

Since last post: 4 days
Last activity: 3 hours


Moved to the appropriate forum.

Your issue is probably equivalent to this issue. If it's just the quotation marks, then you should be able to copy and paste "this" and use it for quotation marks instead.

If turning off smart quotes truly disabled them, or if the above doesn't work, then you may have another offending character in your bio. Keep an eye out for any other special characters, and replace them as necessary.
Xkeeper

Level: 250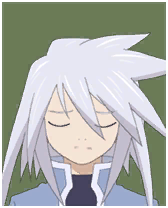 Posts: 21453/24691
EXP: 250097553
For next: 431458

Since: 07-03-07

Pronouns: they/them, she/her, etc.

Since last post: 2 days
Last activity: 2 days


I need to just fix the damn bug. It just requires editing all the instances of whatever escaping is used now to the one with the fix (i.e. long and tedious)
Jul - Meta - Anyone else having this problem?
-
-
Rusted Logic