Jul - Gaming - Minecraft 3: Signs Still Free
-
-
shagia
110

Level: 21


Posts: 110/116
EXP: 46053
For next: 3890

Since: 02-24-15

From: oakland, ca

Since last post: 1.0 years
Last activity: 78 days


Posted on 06-18-16 06:51:06 AM
Link
looks like i might have bought minecraft a bit too late for the jul guys

what's the status on the server? still down and no interest?
Delpolo
The local lurker.
Level: 55


Posts: 723/737
EXP: 1278121
For next: 36068

Since: 09-12-07

Pronouns: he/him/his

Since last post: 68 days
Last activity: 2 hours


Posted on 06-18-16 02:34:18 PM
Link
I'm interested in playing, I stopped playing on the server back when Splatoon came out but I still have plenty of projects to work on (finishing the squid farm, finishing the iron farm, helping with MM200's animal farms, finding a good place for - then building - an actual home...) but I don't know if there are enough people for it to be worth putting it back online.

There's been entire big updates since the server went down, I don't think they majorly changed terrain generation (at least on the surface) but we'd have plenty of new stuff to try out.
Sanqui
1760

🦉
Level: 78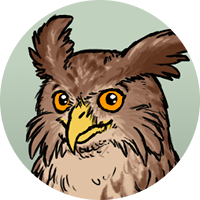 Posts: 1453/1761
EXP: 4213738
For next: 168488

Since: 12-20-09

Pronouns: any
From: Czechia (NEW!)

Since last post: 2 days
Last activity: 21 hours


Posted on 06-18-16 02:55:51 PM
Link
I haven't followed Minecraft at all, but it looks like Spigot supports 1.10, so I could get our server up to speed pretty quickly. School will be over in a few weeks for me so I'd definitely play too. I'm assuming Xkeeper would have to spin up a new VPS, though.
StapleButter
Member
Level: 42


Posts: 282/505
EXP: 518667
For next: 2695

Since: 02-24-13

From: your dreams

Since last post: 9 days
Last activity: 1 day


Posted on 06-18-16 02:56:44 PM
Link
I'd hop back on... if I knew what to build. heh.
Xkeeper

Level: 250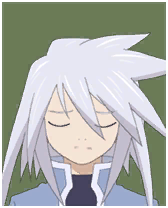 Posts: 21786/24681
EXP: 249857260
For next: 671751

Since: 07-03-07

Pronouns: they/them, she/her, etc.

Since last post: 2 days
Last activity: 1 day


Posted on 06-18-16 03:07:05 PM
Link
It's not difficult to spin back up, it's just another $20/month expense that adds to the rest of the bills I have lately (and they're adding up). If there's demand and someone wants to pay for the other half I'll start one.
Luca
350

lkfhslfkpofifopksal;jknerkhflkd
Level: 40


Posts: 351/353
EXP: 425473
For next: 15836

Since: 08-09-07


Since last post: 2.0 years
Last activity: 282 days


Posted on 06-19-16 11:02:11 PM
Link
I hope someone will help... I wanna see my projects again.
Jul - Gaming - Minecraft 3: Signs Still Free
-
-
Rusted Logic