Bagel
1170

dogs are good
Level: 66



Posts: 1169/1179
EXP: 2400762
For next: 61089

Since: 03-30-09

From: politicsland

Since last post: 25 days
Last activity: 4 days


Posted on 02-07-15 03:42:53 PM (last edited by Bagel at 02-07-15 03:43:10 PM)
Link | Quote
And I've finally finished this after working on it for over three years.

Also I have made a Soundcloud account if you are interested.
Xkeeper

Level: 250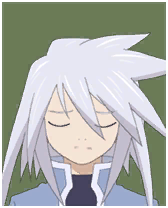 Posts: 21410/24691
EXP: 250038222
For next: 490789

Since: 07-03-07

Pronouns: they/them, she/her, etc.

Since last post: 17 hours
Last activity: 10 hours


I think I still have an in-progress version of it somewhere with what, two or three tracks?

Good on you for finishing it, might be something to throw on the car music player later.
OPStellar

Level: 13


Posts: 17/61
EXP: 9868
For next: 399

Since: 09-12-17


Since last post: 55 days
Last activity: 9 days


Posted on 10-16-17 06:20:27 PM (last edited by BMF54123 at 10-19-17 04:06:13 AM)
Link | Quote
I have SoundCloud, too.
I keep up with it more than my Twitter...
Rusted Logic