Xkeeper

Level: 250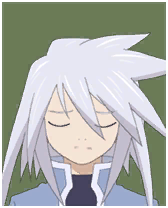 Posts: 21426/24691
EXP: 250020708
For next: 508303

Since: 07-03-07

Pronouns: they/them, she/her, etc.

Since last post: 3 hours
Last activity: 3 hours


Debian is great for servers. It's stable, long-lasting, and tends to get support for a long while. TCRF runs off of Debian 6 or something and until I had to shut it down temporarily, had over 400+ days of uptime.
Rena

Star Mario
Fennel
Level: 129



Posts: 5205/5258
EXP: 24512568
For next: 537086

Since: 07-22-07

Pronouns: he/him/whatever
From: RSP Segment 6

Since last post: 22 days
Last activity: 11 days


I've recently switched to Arch, mainly because I didn't like Ubuntu/Debian's update system (often stuck with outdated software, have to basically reinstall to upgrade because the auto upgrader always breaks things) and wanted a more "barebones/DIY" system. It definitely delivers that. You install it (by running a series of commands at a text console from the install media) and then boot into a plain old command line; it's up to you to set up such luxuries as a graphical desktop if you want them. The amount of choice can be overwhelming (omg what display manager to use?) but it's nice to have only what you need and not a bunch of cruft, and packages that are reasonably up to date.

Arch is not really for beginners, but it's pretty nice.
Rusted Logic