Jul - Meta - Private messages need to be more accessible
-
-
Yoshimaster96

Shyguy
Level: 19


Posts: 72/91
EXP: 32043
For next: 3734

Since: 03-25-14


Since last post: 1.0 years
Last activity: 1.0 years


Because nobody checks them. Maybe if it was on all pages, and not just the main menu...
Cuber456

Lantern Ghost
Don't mind me. Just passing through.
Level: 51


Posts: 575/757
EXP: 960823
For next: 53115

Since: 02-19-12
From: Everywhere at once.

Since last post: 18 days
Last activity: 12 hours


Speaking personally, I don't exactly see the point. Whenever you get a new PM, you are notified at the top of the page of every page on Jul.
Peardian

Magikoopa

July 3: KvSG #479 is up!

Level: 147


Posts: 7100/7337
EXP: 38688926
For next: 749175

Since: 08-02-07
From: Isle Delfino

Since last post: 256 days
Last activity: 14 days


Yeah, it's good how it is now. The only time I'd want to access my private messages from a page that isn't the index is on someone's profile, and profiles have a "send private message" button on the bottom so that takes care of that.
BMF54123


Rhea Snaketail
Slightly frazzled...
Level: 133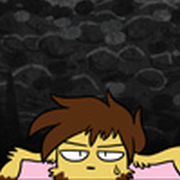 Posts: 5664/5798
EXP: 27287085
For next: 565582

Since: 07-03-07
From: Neither here nor there.

Since last post: 9 days
Last activity: 1 day


Are you sure people aren't reading them? Maybe they're just choosing not to reply.


(Hint: click "View sent messages" in your PM box. Messages that have been read by the recipient will not have "new" next to them.)
Xkeeper
There is also no notification for private messages outside of the one on the forum itself (no e-mail alerts or anything). So if people aren't on the board, they won't get your message.
Jul - Meta - Private messages need to be more accessible
-
-
Rusted Logic