Jul - Meta - Private messages need to be more accessible
-
-
Yoshimaster96

Shyguy
Level: 19


Posts: 72/91
EXP: 34146
For next: 1631

Since: 03-25-14


Since last post: 2.0 years
Last activity: 1.0 years


Because nobody checks them. Maybe if it was on all pages, and not just the main menu...
Cuber456

Fuzzy
Don't mind me. Just passing through.
Level: 52


Posts: 575/776
EXP: 1039593
For next: 44247

Since: 02-19-12

From: Everywhere at once.

Since last post: 122 days
Last activity: 121 days


Speaking personally, I don't exactly see the point. Whenever you get a new PM, you are notified at the top of the page of every page on Jul.
Peardian

Magikoopa

16/3/1: KvSG #479 is up!

Level: 148


Posts: 7100/7387
EXP: 40026109
For next: 352554

Since: 08-02-07

From: Isle Delfino

Since last post: 1 day
Last activity: 1 day


Yeah, it's good how it is now. The only time I'd want to access my private messages from a page that isn't the index is on someone's profile, and profiles have a "send private message" button on the bottom so that takes care of that.
BMF54123


Rhea Snaketail
Slightly frazzled...
Level: 134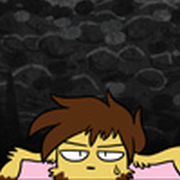 Posts: 5664/5851
EXP: 28322864
For next: 264110

Since: 07-03-07

From: Neither here nor there.

Since last post: 27 days
Last activity: 4 hours


Are you sure people aren't reading them? Maybe they're just choosing not to reply.


(Hint: click "View sent messages" in your PM box. Messages that have been read by the recipient will not have "new" next to them.)
Xkeeper

Level: 243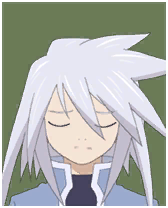 Posts: 21385/23358
EXP: 225915543
For next: 1000077

Since: 07-03-07

Pronouns: they/them, she/her, etc.

Since last post: 2 days
Last activity: 2 days


There is also no notification for private messages outside of the one on the forum itself (no e-mail alerts or anything). So if people aren't on the board, they won't get your message.
Jul - Meta - Private messages need to be more accessible
-
-
Rusted Logic