Jul - Meta - Something weird I noticed
-
-
RanAS
Member
Level: 40


Posts: 12/502
EXP: 435921
For next: 5388

Since: 10-10-14

From: Brazil

Since last post: 1 day
Last activity: 1 day


For some reason, clicking on Xkeeper's username on the little Announcements thing (the one that currently says "Cookie system changed -- Posted by Xkeeper on 08-16-12 01:51:06 PM" on top of every single forum) redirects to an username with ID of 34 but clicking on his username everywhere else redirects to his actual profile (ID 1), including the actual post in the Announcements thread.

Is this a side-effect of the crazy code that can barely hold this website together a glitch?
Xkeeper

Level: 250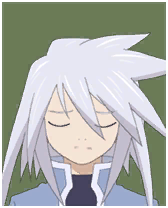 Posts: 21384/24696
EXP: 250268013
For next: 260998

Since: 07-03-07

Pronouns: they/them, she/her, etc.

Since last post: 1 day
Last activity: 11 hours


34 is the announcement id (33 being the previous one, etc). Looks like a case of the wrong id, oops.
Jul - Meta - Something weird I noticed
-
-
Rusted Logic