Jul - Meta - Unable to edit certain posts
-
-
Rena

Star Mario
Fennel
Level: 129



Posts: 5190/5258
EXP: 24529441
For next: 520213

Since: 07-22-07

Pronouns: he/him/whatever
From: RSP Segment 6

Since last post: 27 days
Last activity: 17 days


Run into this issue on a couple posts, such as this one. If I click Edit, the header and footer fields are filled in normally but the content field is empty.
BMF54123


Rhea Snaketail
Slightly frazzled...
Level: 135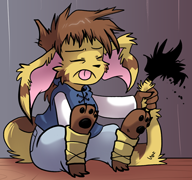 Posts: 5662/5870
EXP: 29001602
For next: 333403

Since: 07-03-07

From: Neither here nor there.

Since last post: 23 days
Last activity: 1 day


Posted on 12-22-14 03:36:40 AM (last edited by BMF54123 at 12-22-14 03:38:43 AM)
Link | Quote
It's a known issue, and probably has something to do with the accented e in your post.

[edit]
ding
Xkeeper

Level: 250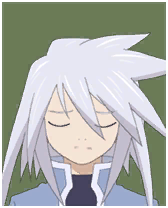 Posts: 21383/24696
EXP: 250268015
For next: 260996

Since: 07-03-07

Pronouns: they/them, she/her, etc.

Since last post: 1 day
Last activity: 11 hours


maybe at some point in the future I'll fix my login to the board credentials and add that fix to the edit page. until then, copy and paste I guess
RanAS
Member
Level: 40


Posts: 9/502
EXP: 435921
For next: 5388

Since: 10-10-14

From: Brazil

Since last post: 1 day
Last activity: 1 day


My signature actually had the character —, so every single time I edited my profile I had to copy and paste the entire signature again. Same happened when I edited one of my posts. Now its fixed.

Funny thing is, for a while I was thinking that Jul was automatically deleting my signature because it had too many characters (even though there are definitely some bigger layouts out there, along with some very wacky ones).
Jul - Meta - Unable to edit certain posts
-
-
Rusted Logic