Unknown Richard

Level: 37


Posts: 328/358
EXP: 331265
For next: 6988

Since: 06-30-11
From: Somewhere

Since last post: 11 hours
Last activity: 7 hours


http://www.theverge.com/2014/10/29/7121143/youtube-adds-support-for-60fps-video-playback

Back in late June there were some test vids that made use of the high frame rate tech. So far, GhostRobo's Titanfall vid was one of them, plus one of the trailers in Battlefield: Hardline from the official channel had a 60FPS vid, and I forgot where but I think the recent season of the Video Game High School trailer used 48FPS.

As of today, it's now public to all channels, though there are requirements to display the vid the way it should.

* Google Chrome at least. It should use HTML5 by default for YouTube.
* Resolutions at 480p or lower will not play at 60fps.
* 1080p60 might be very CPU-intensive. May not be recommended with dual-core PCs.

EDIT: Here's one of my recent upload presented in 60fps.

Warframe | 60FPS Test [HD]
GuyPerfect
Catgirl
Level: 65



Posts: 1024/1093
EXP: 2236156
For next: 99472

Since: 07-23-07


Since last post: 185 days
Last activity: 30 days


This came about eight years too late, but I'm not complaining!
Zero One
5110

And as we fall the spirit carries on,
That a hero'll come and save us all,
As we call the ones we left below,
We all dream of the day we rise above
Level: 120


Posts: 4838/5116
EXP: 19341406
For next: 145765

Since: 05-24-10
From: Delta Quadrant

Since last post: 1 day
Last activity: 1 day


Is there a way to turn it off? I'm not switching to Chrome every time I want to watch a recent video at a resolution higher than 480p :V
Kak

gg photobucket
Level: 68


Posts: 1350/1644
EXP: 2662990
For next: 65810

Since: 09-03-13
From: ???

Since last post: 1 day
Last activity: 3 hours


Posted on 10-30-14 01:31:51 PM (last edited by Schezo at 10-30-14 01:32:44 PM)
Link | Quote
Uh, I didn't really notice this at all. Even recent videos with a resolution of 1040p don't appear to have any difference compared to previous ones.

Anyway, it's nice it has been finally done.
Lunaria


Moon Bunny! :3
Level: 128


Posts: 5096/5349
EXP: 24194381
For next: 187319

Since: 07-28-07
From: the everfree forest

Since last post: 12 hours
Last activity: 34 min.


I had issues today where the tab I had a video running on a while back suddenly loaded another video, at first I thought I miss clicked on a video before I switched tab, which, you know, happens at times. It happened again a bit later (and loading the same video.) once the video was done again. (I should stop listening to music from youtube...) But you know, I thought it was nothing.

But I just got done watching the latest CaH and I noticed that there is now a timer counting down till the page will auto load a new video, that you have to manually cancel if you don't want to see it.

This, has to be the most annoying feature ever, who thought this would be a good idea? I'd not mind strangling that person.
BMF54123


Rhea Snaketail
Slightly frazzled...
Level: 133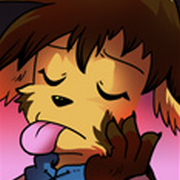 Posts: 5655/5810
EXP: 27479013
For next: 373654

Since: 07-03-07
From: Neither here nor there.

Since last post: 2 days
Last activity: 6 hours


Originally posted by OKeijiDragon

---

EDIT: What's up with embedding YouTube videos here? I can't seem to do so.

---

Might have something to do with the old embed code only supporting Flash, not HTML5 (which 60fps video requires).
GuyPerfect
Catgirl
Level: 65



Posts: 1029/1093
EXP: 2236156
For next: 99472

Since: 07-23-07


Since last post: 185 days
Last activity: 30 days


Time for Jul to support YouTube, I guess.
Rusted Logic