EpicPlayr41

Red Goomba
Level: 12


Posts: 26/35
EXP: 7683
For next: 238

Since: 08-16-14

From: Lol.

Since last post: 3.0 years
Last activity: 2.0 years


So, I was just making my User Bio, saved, then suddenly it's not there. I'm serious, I came back to the Edit Profile tab, the text is not there anymore. I just shook it off, then created my User Bio again...

2 weeks later, I tried changing the font of my layout. Saved my profile. BOOM, it's gone just like the User Bio. I'm not creating my post header from scratch again. Luckily, my current layout is on the Edit Post page. Copy-pasted. Didn't bother changing my font.

I don't know why this happens, but it only happened twice. Thank God for displaying post header on the Edit Post page. Anyone have similar occurences?
Termingamer2-JD
Telling people to kill themselves is no way to be, son.

Level: 13


Posts: 8/43
EXP: 9107
For next: 1160

Since: 07-15-15

From: Lost

Since last post: 2.0 years
Last activity: 221 days


The system is bugged I guess... I never have this issue even in this outdated browser.
On IE6, most pages if you scroll down wipe the entire header off the page (except the Art forum and a few threads). Everything else seems to work fine.
Joe
Common spammer
🗿
Level: 105


Posts: 3207/3302
EXP: 11922151
For next: 340109

Since: 08-02-07

From: Pororoca

Since last post: 4 days
Last activity: 11 hours


It might be another variation of this issue.

It sounds pretty similar, anyway.
Xkeeper

Level: 243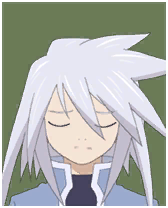 Posts: 21530/23358
EXP: 225153155
For next: 1762465

Since: 07-03-07

Pronouns: they/them, she/her, etc.

Since last post: 5 days
Last activity: 21 hours


I am, somehow, working on this now, so hopefully in the next few years it will be fixed
Rusted Logic