Q
Mis7eryMyra
Level: 100


Posts: 2635/2908
EXP: 10071167
For next: 283229

Since: 08-02-07

Pronouns: she/her
From: Nowhere

Since last post: 4 days
Last activity: 3 hours


A friend of mine got a cookie-based ban from Jul by visiting from this Kotaku article. I've successfully recreated it myself in a couple of browsers. Here are the steps:


1. Clear all Jul cookies. (It doesn't work if you already have Jul cookies.)

2. Go to this TCRF article. (It doesn't seem to work on the main page, but I haven't checked any other pages.)

3. Click the "Jul (Forum)" link on the left sidebar.

4. Click any Jul link on the page, and you'll be taken to the Robotnik ban page.


At that point, you have to clear your Jul cookies again to get rid of it. I don't have any guesses for the technical reason why this ban happens, but it only seems to happen if these exact steps are followed.
Kak
heh
Level: 73


Posts: 1283/1816
EXP: 3374318
For next: 111550

Since: 09-03-13

From: ???

Since last post: 1 day
Last activity: 7 hours


This is most likely due to the cookie hack detection in Jul's firewall (aka Xkeeper's secret firewall.php).
My best guess is that it detects "exec" as an hack attempt (considering how exec can be used in PHP, there's a good reason for that) and bans the offending cookie.

I guess that's unfortunate string naming.
Xkeeper

Level: 250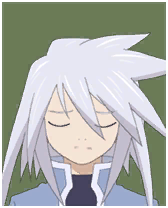 Posts: 21340/24691
EXP: 250097762
For next: 431249

Since: 07-03-07

Pronouns: they/them, she/her, etc.

Since last post: 2 days
Last activity: 2 days


only a month late but this is the case, kind of an unfortunate happening

the filter for that isn't meant to actually block any exploits (cookies are not used here for anything but login data after all) but to immediately end any malicious bot sessions

I think I checked at one point and there had been about 3 or 4 people who got hit with it (maybe 5) so it isn't very widespread, and with the interest in that returning to normal it shouldn't happen again
Rusted Logic